Introducing Our New Program Director!
July 10, 2023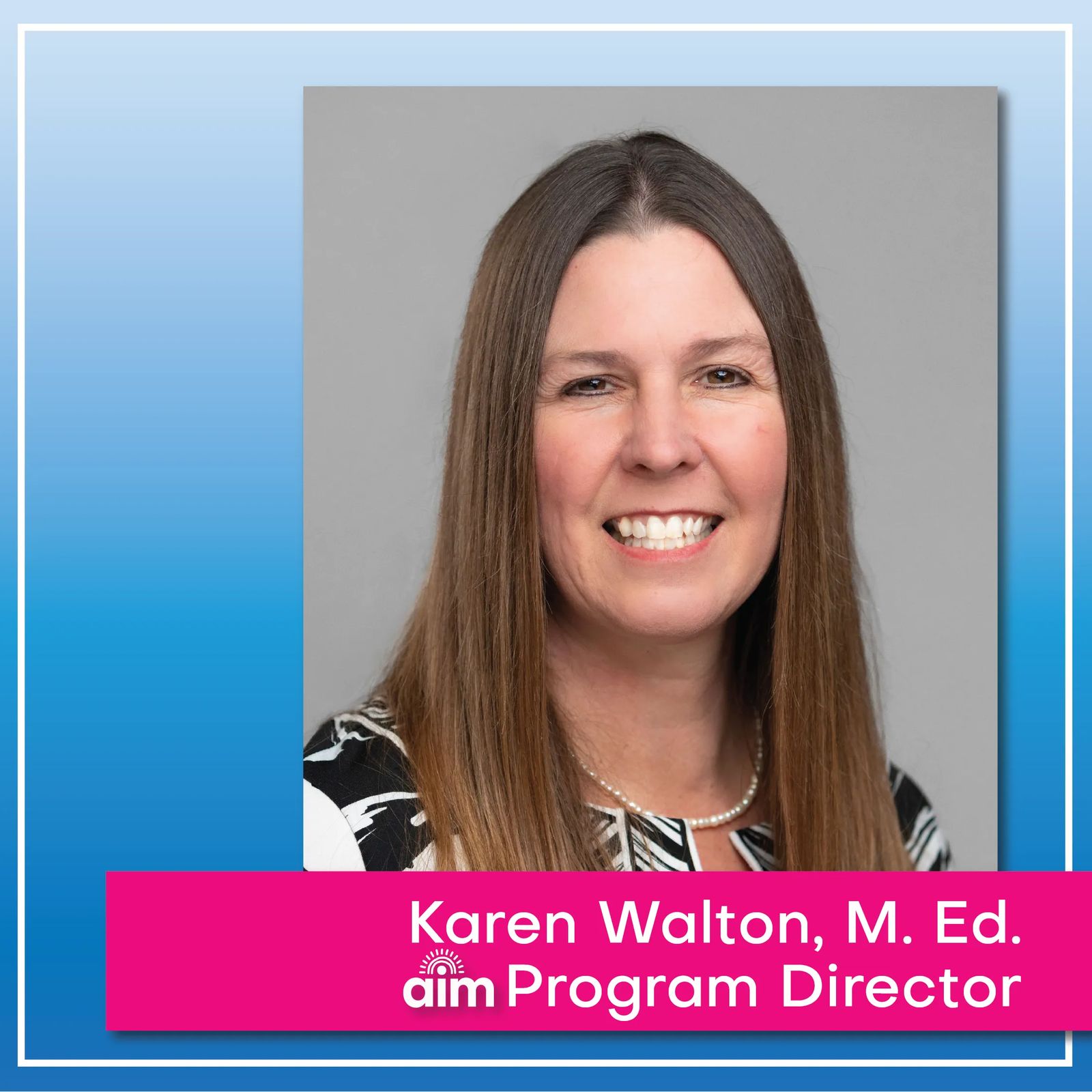 We are delighted to announce that Karen Walton has assumed the role of AIM Program Director. Karen brings a wealth of experience and a deep passion for our organization's mission. She has been an invaluable asset to our team and has consistently demonstrated exceptional leadership skills, dedication, and creativity.
As Program Director, Karen will oversee the day-to-day operations of our programs, ensure the highest level of program quality and effectiveness, and manage the great many details that come with educating Montessori teachers.
Her expertise will undoubtedly drive our organization forward and help us achieve new heights.
With Karen's promotion, it is important to recognize the incredible contributions of Mary Ellen Maunz, who has transitioned into the role of Program Director Emeritus. Mary Ellen has been a guiding force in our organization for many years, and her wisdom, innovation, and dedication have shaped our programs into what they are today.
In her new capacity, Mary Ellen will focus her efforts on program and curriculum development, as well as teaching. She will continue to bring her extensive knowledge and experience to enhance our programs and ensure continued excellence. Mary Ellen's commitment to educating Montessori teachers and fostering a love for learning is truly inspiring, and we are grateful for her ongoing contributions.
Please join us in congratulating Karen Walton on her new role as Program Director and expressing our heartfelt gratitude to Mary Ellen Maunz for her immense dedication as Program Director Emeritus. Their combined leadership and expertise will undoubtedly guide us towards even greater achievements in the future.