Montessori Inspired Holiday Gifts for Infants and Toddlers: Book Edition
October 27, 2023
The holiday season is a magical time for families, and it's never too early to introduce the joy of reading to your little ones. Montessori education places a strong emphasis on fostering a love of learning from an early age, and reading plays a central role in this process. In this blog post, we'll explore the importance of reading for infants and toddlers and recommend three wonderful books that make excellent Montessori-inspired gifts.
The Importance of Reading for Infants and Toddlers
Early Language Development
Reading to infants and toddlers helps them acquire language skills by exposing them to new words and concepts. It promotes communication and vocabulary development.
Cognitive Development
Books engage young minds and stimulate cognitive development. They encourage critical thinking, problem-solving, and creativity.
Bonding and Emotional Development
Reading together creates a strong emotional connection between parents and children. It provides a comforting and loving environment for little ones.
Visual and Auditory Stimulation
Books with vibrant illustrations and engaging narratives provide visual and auditory stimulation, which is crucial for a child's sensory development.
Routine and Structure
Incorporating reading into a daily routine establishes a sense of structure and predictability, which can be comforting for infants and toddlers.
Here are some books we recommend:
Global Babies by The Global Fund for Children
This beautifully illustrated book introduces infants and toddlers to babies from diverse cultures worldwide. It's a wonderful way to teach children about global diversity and foster an early appreciation for the richness of our world's cultures. "Global Babies" helps children recognize and celebrate our global family.
May We Have Enough to Share" by Richard Van Camp
This delightful story introduces young readers to the concept of sharing and the importance of community. Through simple and engaging prose, the book conveys the message that sharing brings happiness and unity. It's a valuable lesson for even the youngest minds.
Black and White by Tana Hoban
Tana Hoban's classic board book is a sensory masterpiece. With bold black-and-white images, it captures the attention of infants and supports their visual development. The high-contrast images are both stimulating and captivating for little eyes.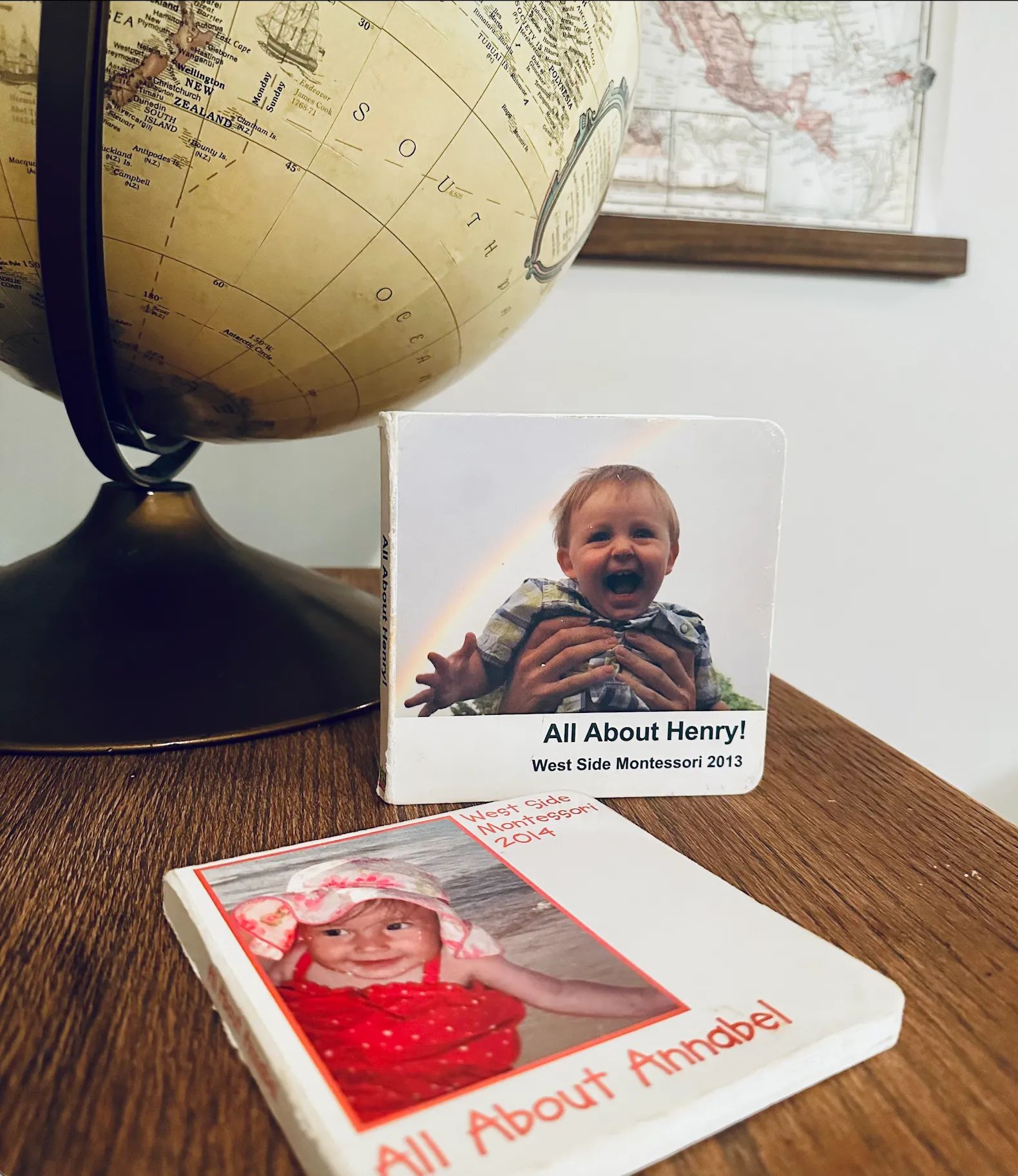 Custom Board Books
My children embarked on their Montessori journey at West Side Montessori as infants. One of the unique traditions during this transition was the creation of custom books for each child. The Director encouraged parents to craft a personalized board book for their little one, with no strict guidelines except to include photos that would make our child feel at home and be able to share their life with their peers in the classroom. These cherished books were kept in the classroom and returned to us at the end of the school year, bearing the marks of love and countless readings.
Over the years, these well-worn books have transformed into cherished family heirlooms. I wholeheartedly recommend the creation of a similar board book for your child, as it is a beautiful way to capture the essence of their early years. While there are numerous options available today, we chose to use Shutterfly to create these keepsakes for our little ones.
The joy and excitement on your child's face as they unwrap a gift featuring their loved ones and their own beaming smiles are truly priceless. These custom board books are not just a gift but a treasure that encapsulates the love and memories of their early years!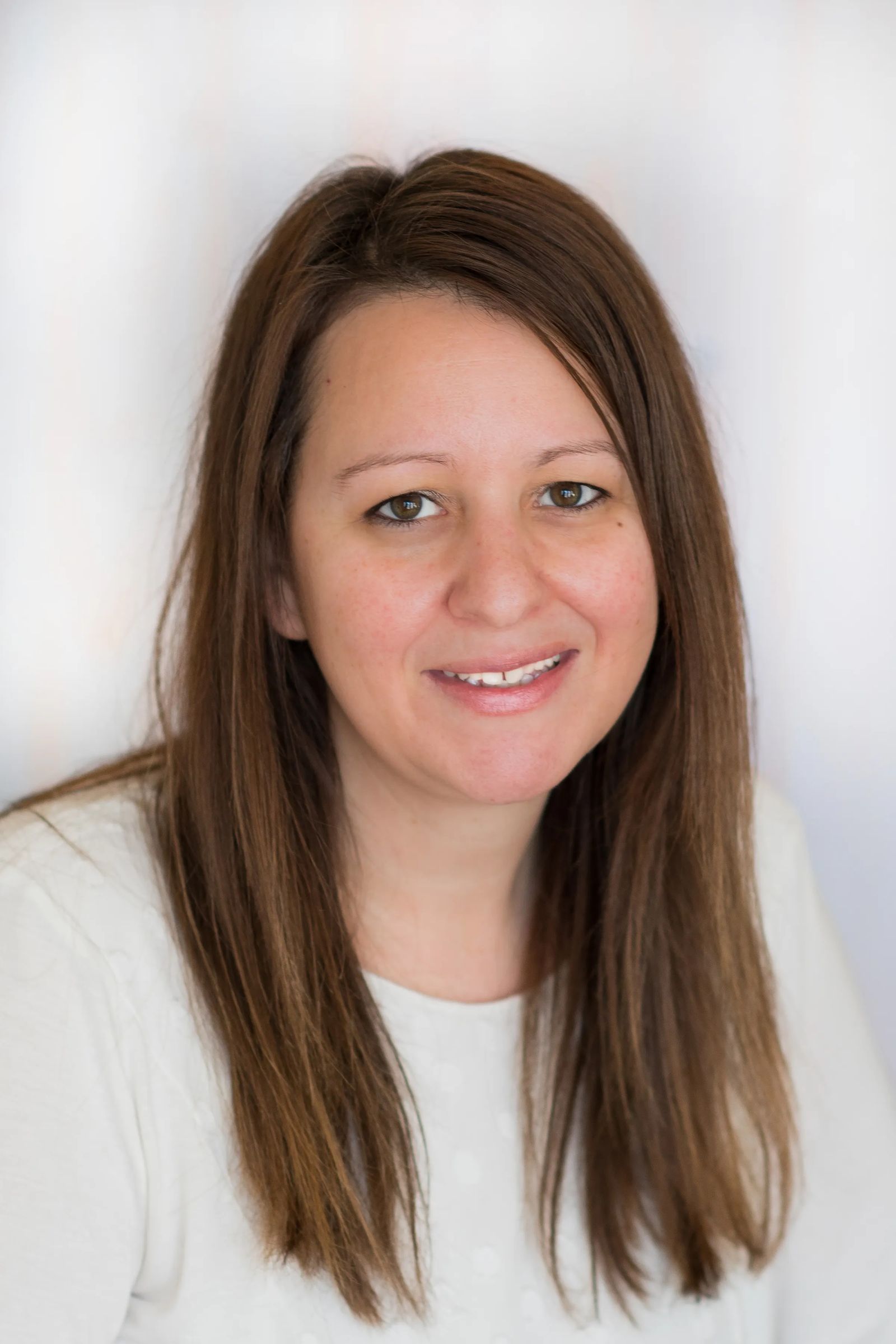 Passionate about supporting Montessori educators in their journey, Carolyn has been an active contributor to Montessori schools since 2013. Her roles have included serving as a marketing and admissions coordinator, a board member, and a volunteer. At home she has the honor of raising two fiercely independent children who began their Montessori journey as infants. Her husband holds a Montessori Secondary Credential and has led and founded Montessori adolescent programs in Ohio and South Carolina. Carolyn has been promoting Montessori education as part of the AIM team since 2022.