AIM Montessori Training in South Africa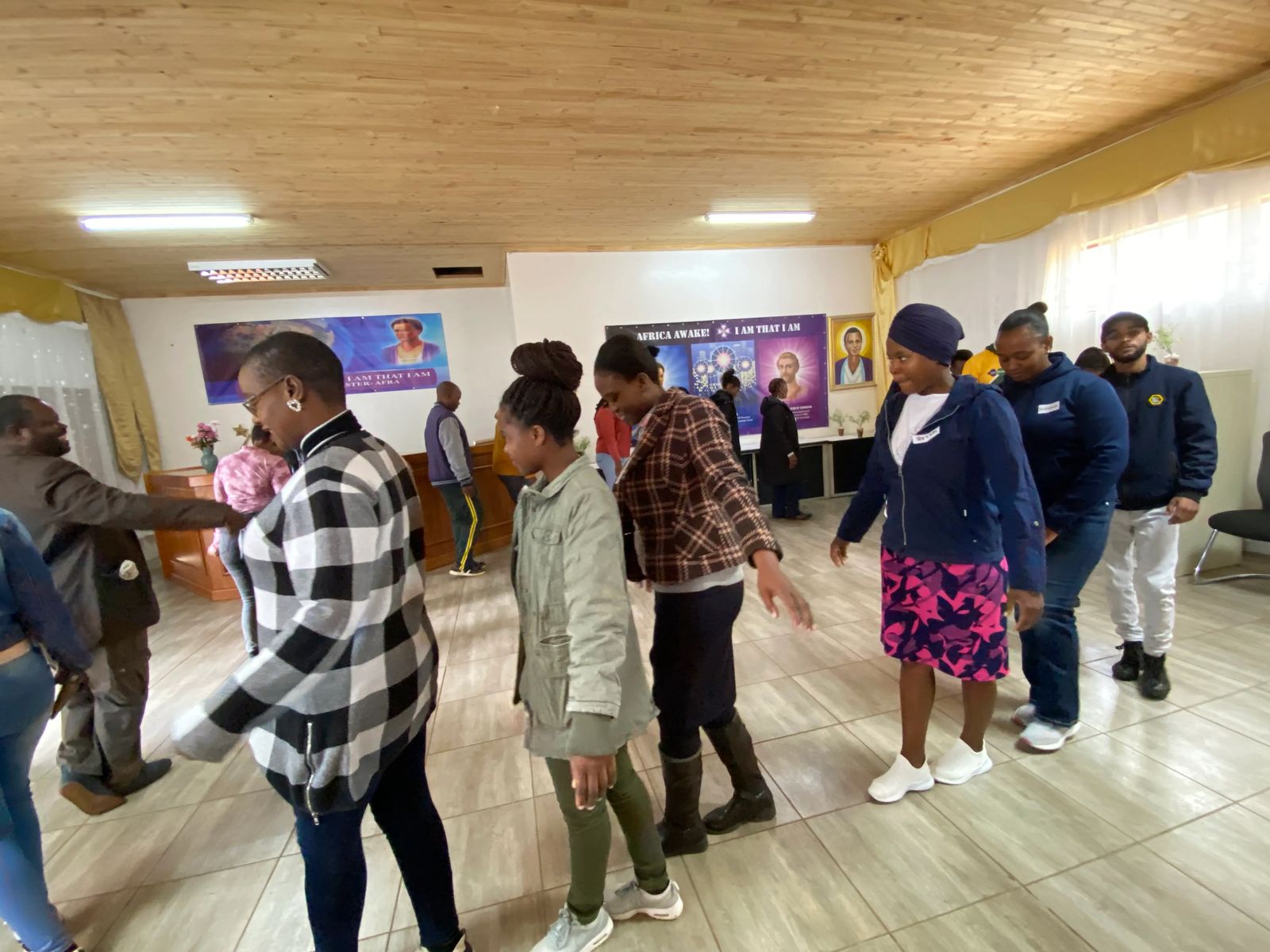 I just finished the second full day of teaching. I've shown lots of slideshows, done a few presentations and we did line work with Elisabeth Caspari's wonderful music. As you can see, all the teachers joined in and loved it.
I introduced Elisabeth Caspari's music for movement and got all the students engaged in hopping, skipping, walking heel to toe and dancing like fairies. What fun!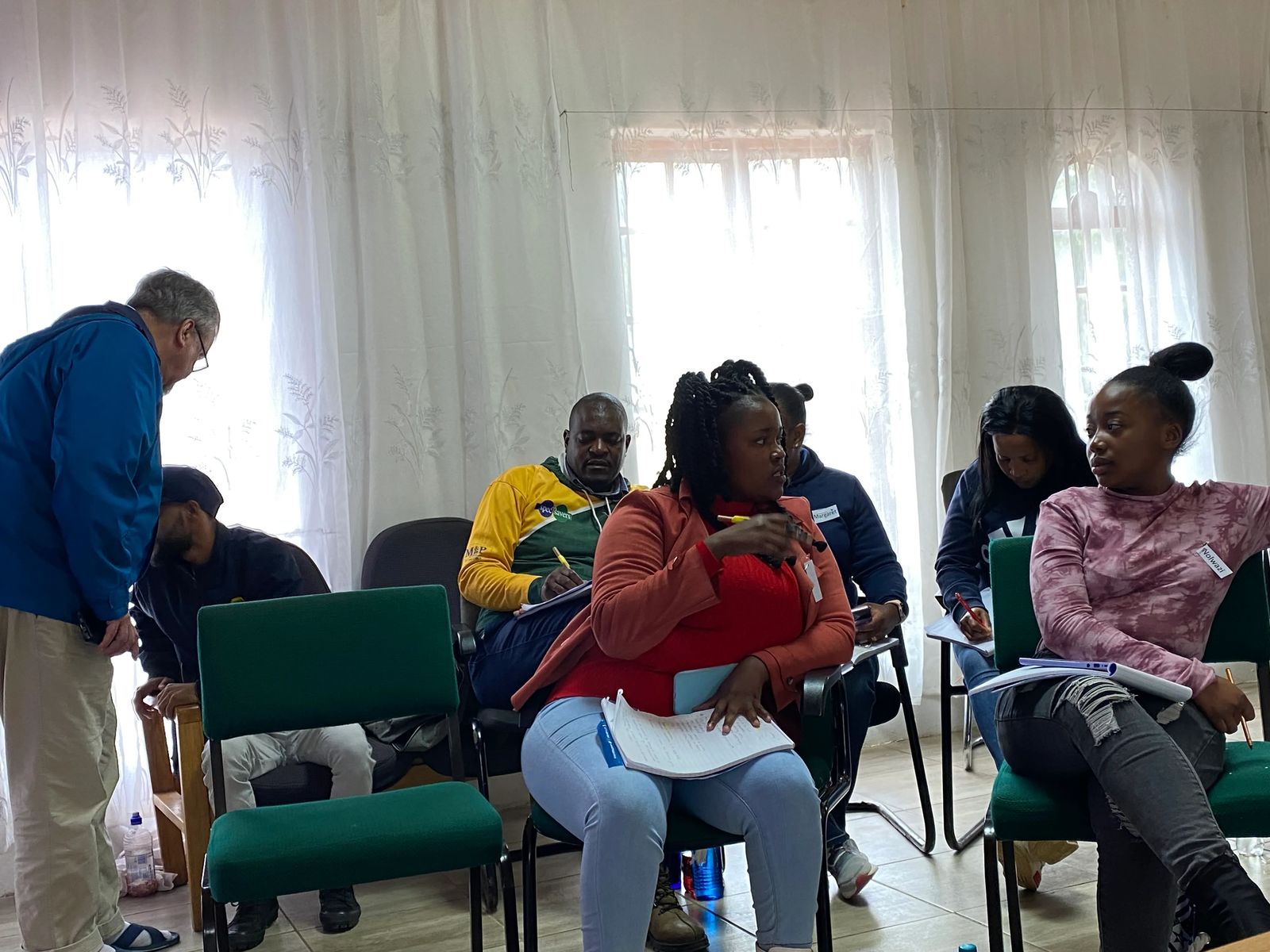 After the first day of giving lots of foundational material, I began giving specifics of early childhood and elementary. We broke into groups for practical discussions of what can be integrated right away.
On our way back home, we encountered some people walking happily along the road.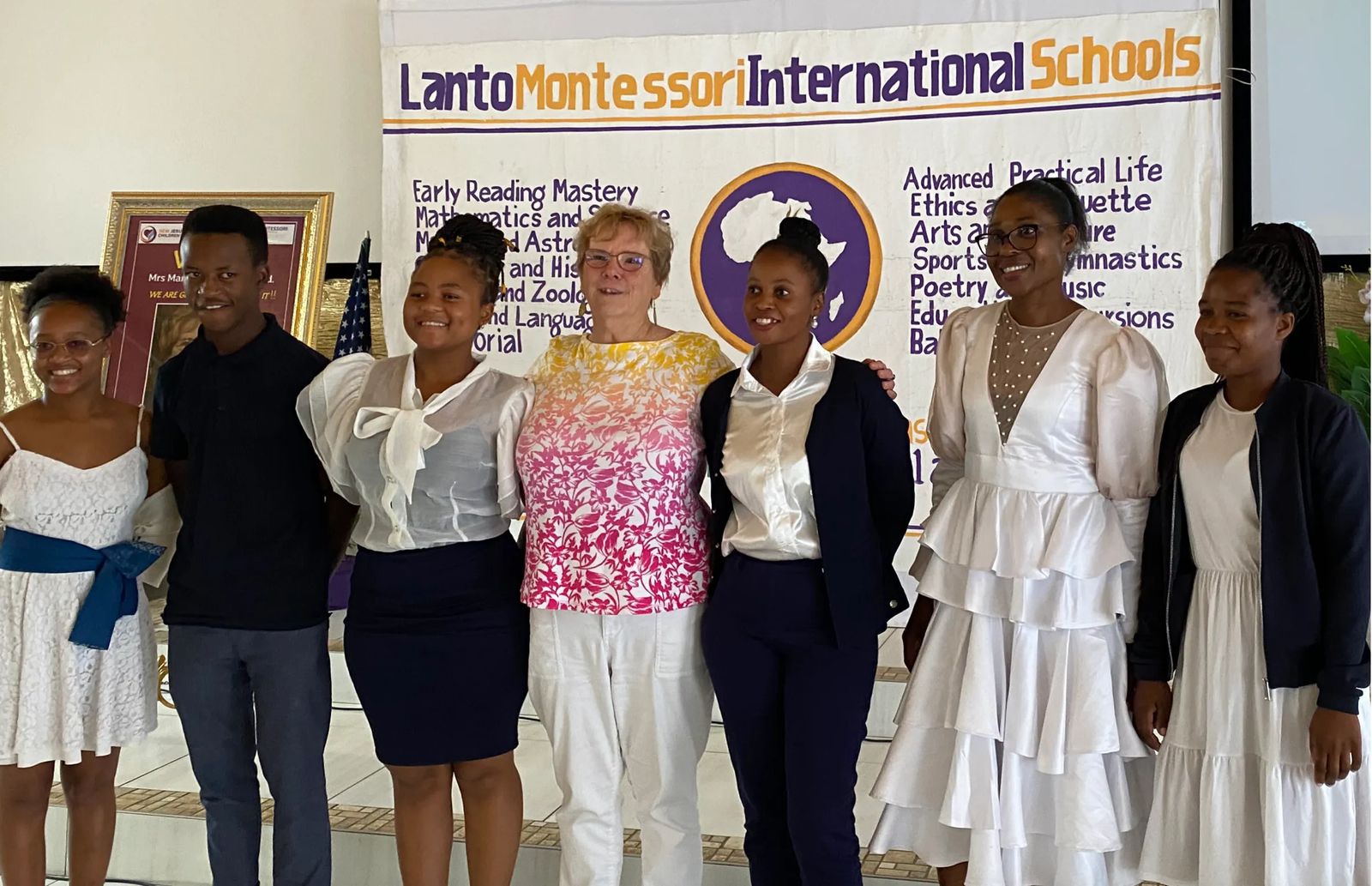 Last night we sat at a large picture window and watched one of the most spectacular thunder and lightning storms I've ever seen. The sweet boy my host Anna is raising, Afra, came running in and sat in my lap for about an hour. It was a little scary. Joyful evening!
More soon,
Mary Ellen
If you would like to support Mary Ellen in this mighty work and help AIM make a world of difference you can donate here.