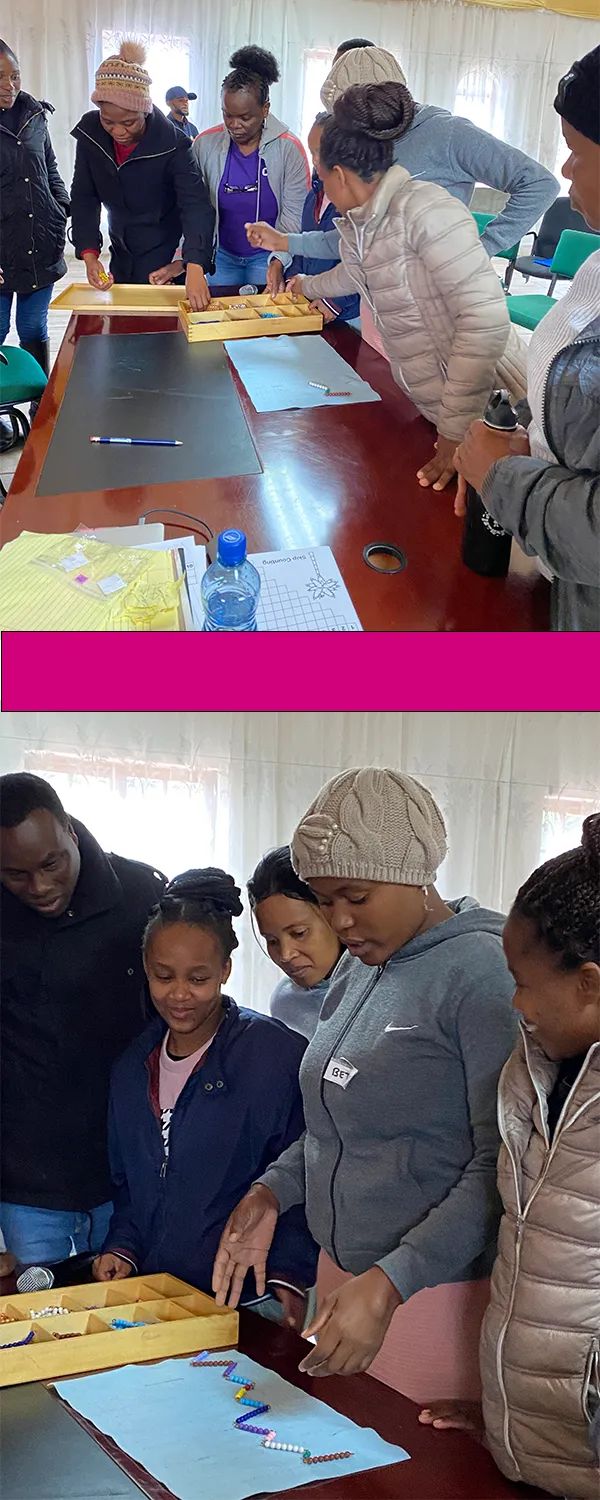 After some days of lectures and presentations to build a strong foundation of understanding of Montessori principles, we watched the powerful film, Like Stars on Earth.
The film opened the hearts of the students in a deep way and they began sharing beautiful stories of how these days are changing their lives.
We are in an auditorium (and you can see by their clothing that last week was a cold spell) and so we brought some math materials to practice with, and what fun we had!
We congregated our three scholarship students from the high school who have finished their courses and loved it all!
A few of the teachers have had some Montessori training, but for most, it is all new. What a blessing to be here, able to share.
More soon,
Mary Ellen
If you would like to support this mighty work, or learn more about AIM's mission in South Africa click here.