100+ Montessori-Friendly Toys and Gifts for Infants and Toddlers
Looking for some great gift ideas for those infants and toddlers on your holiday list? Montessori-friendly toys can be just as educational as they are fun. Just a note, I acknowledge that there is not really such a thing as a Montessori "toy." These "Montessori-friendly toys" are recommended by parents and teachers who use Montessori principles at home. Check out all these fabulous, fun, and educational Montessori-friendly toys, books, materials, music, and more!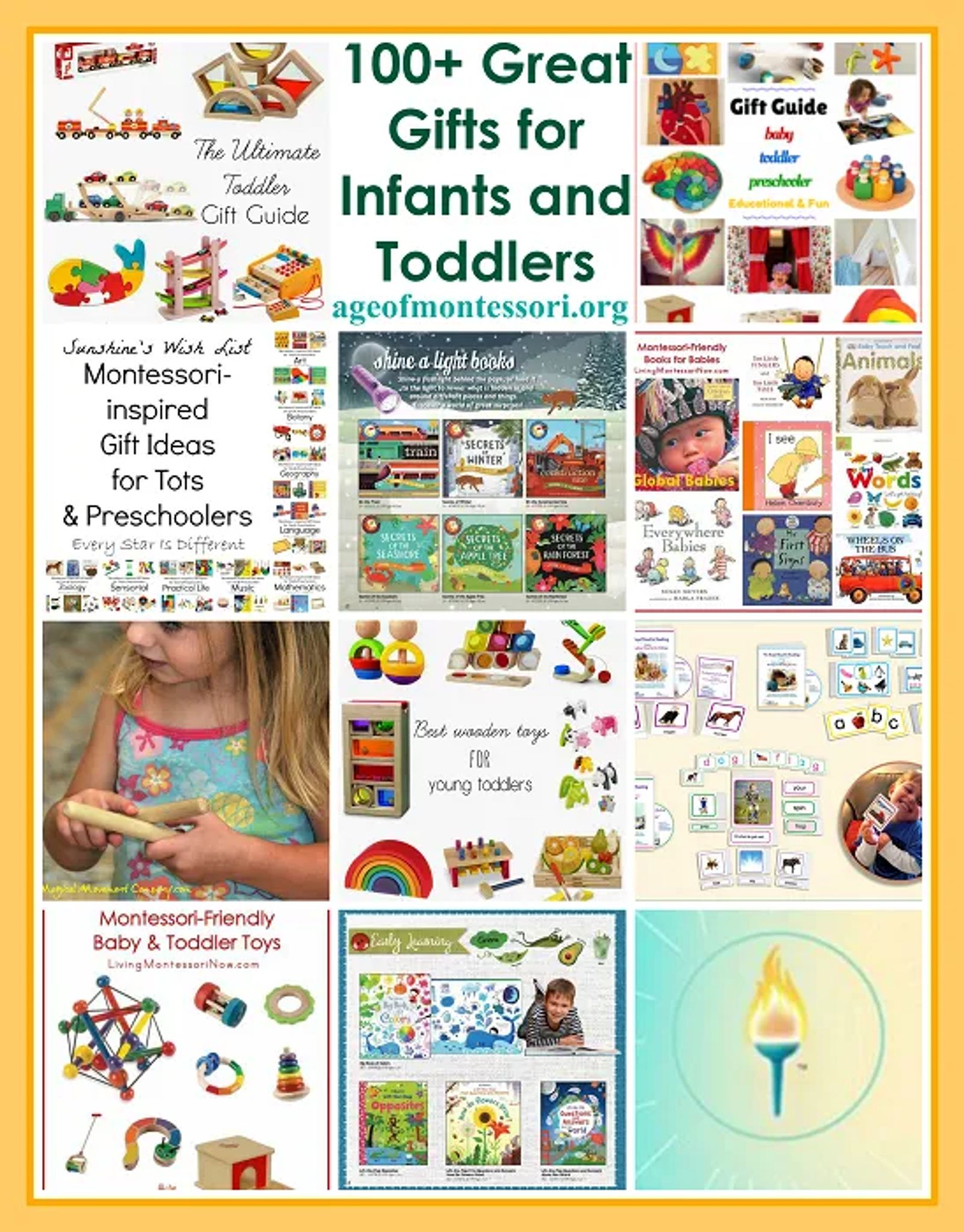 Yuliya Fruman of Welcome to Mommyhood shares two fantastic blogs, Holiday gift guide: for young toddlers (12-24 months) and The Ultimate Toddler Gift Guide. "We go for sturdy, wooden toys that also serve an educational purpose. Toys should be fun, for sure, but that doesn't mean that learning doesn't happen while little ones play!" says Yuliya.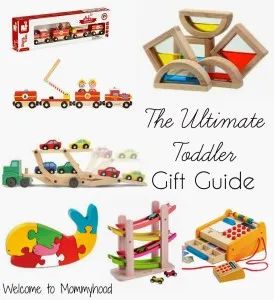 Renae Eddy from Every Star is Different has compiled this wonderful list of "100% Montessori-inspired" gifts. In this helpful post, Montessori-inspired Gift Ideas for Tots & Preschoolers, Renae groups her gift ideas into ten categories: Language, Math, Botany, Science, Zoology, Geography, Art, Music, Practical Life, and Sensorial. Check it out!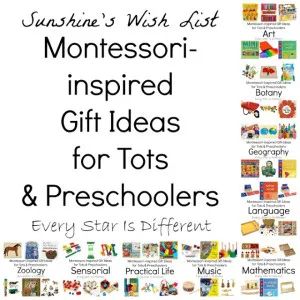 Anastasia Rehbein of Montessori Nature lists many absolutely beautiful toy and gift ideas in her blog post, Gift Guide for baby, toddler and preschooler.  As Anastasia says, "Educational toys are so crazy fun for kids to play with. They usually last a lot longer too. Montessori and Montessori friendly toys are great for all children and all ages."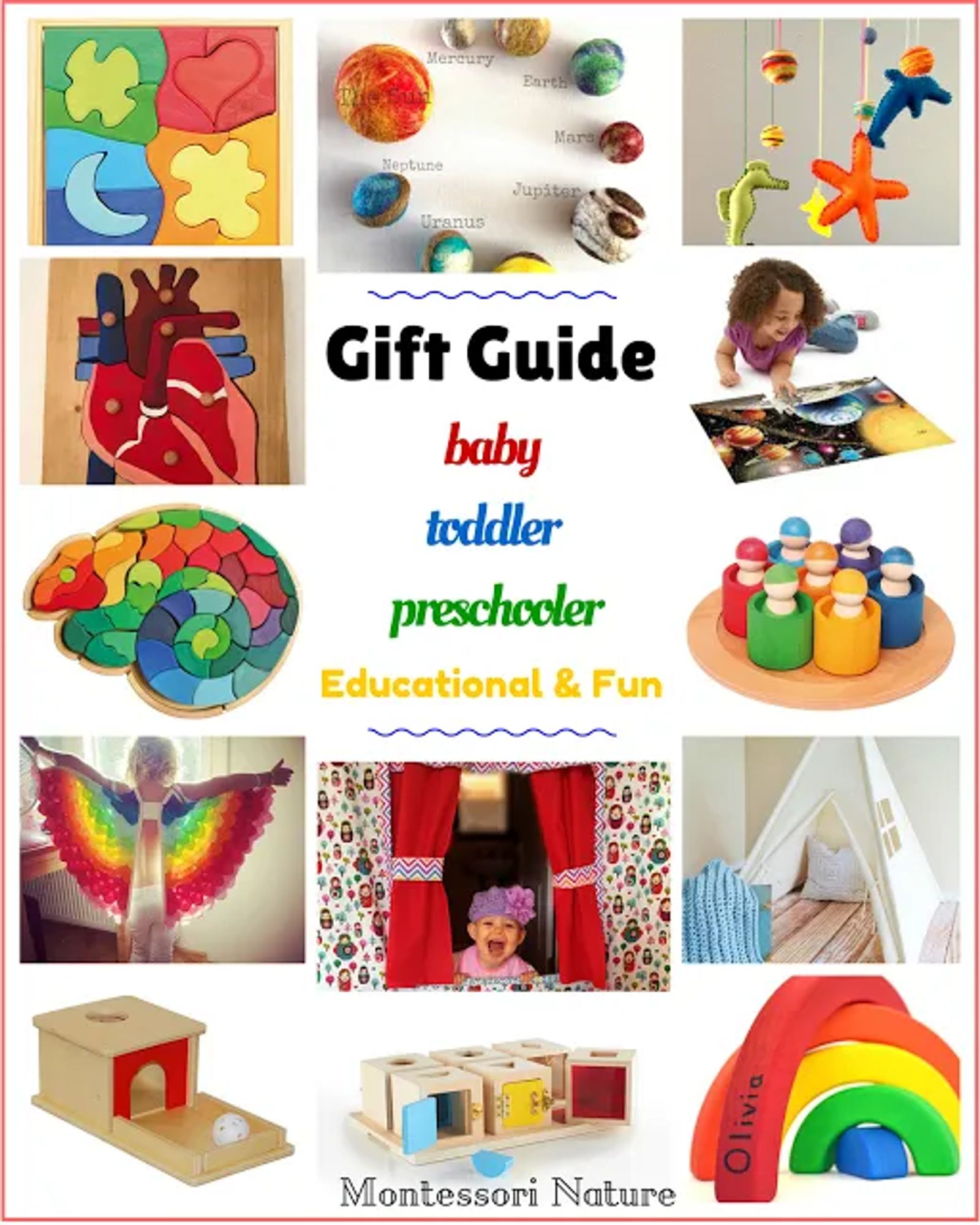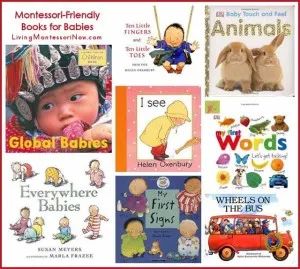 Also, Kristi Gooddine of Montessori Blogger Network recommends Shine-a-light Books because they are "very interactive and you learn cool facts as well."
Or, how about the rather awesome gift of being able to read those books? Did you know that Age of Montessori has an all-inclusive, interactive, highly-effective DVD-plus learning tools, Early Reading Program called the Royal Road to Reading? Royal Road to Reading is the world's top solution to prepare your child for early reading readiness, AND it is currently available at a special price! (For a limited time only.)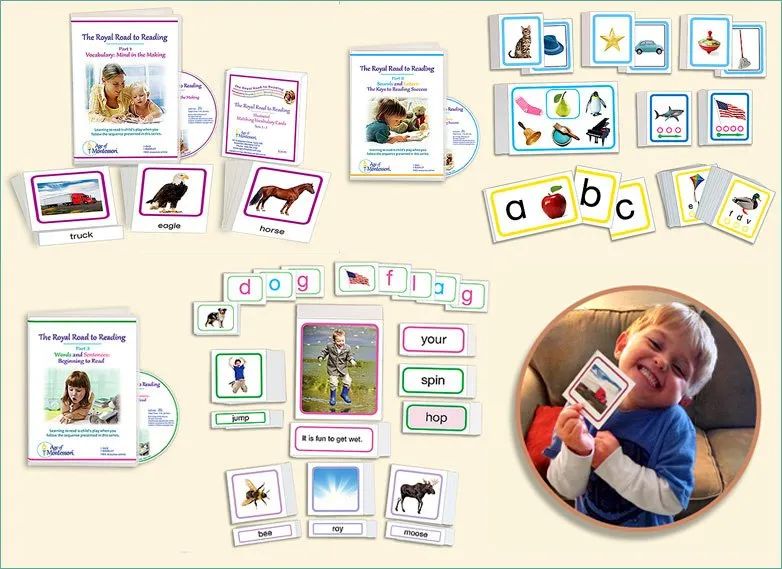 Building Materials
Tim Seldin of The Montessori Foundation says, "Among my favorites were a kind of construction brick that came before Legos really more designed to build model houses. I'm also quite fond of anything that helps children learn scale model carpentry. For example there's a company called www.hands4building.com."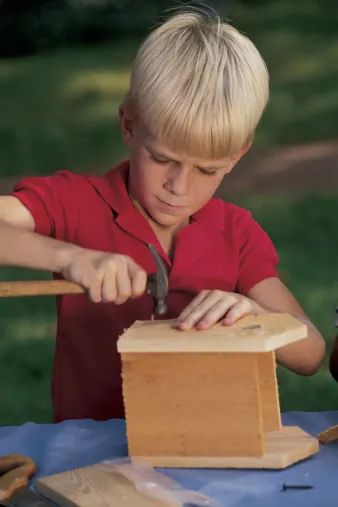 You!
Sometimes, the greatest gift we can give our children is good parenting. Don't we all wish there was a great manual for perfect parenting? How do we equip ourselves to support the incredible burst of development that happens in the first three years of life? When a parent understands the child's cycles of development, everything is so much easier.
Sign up for Age of Montessori's information rich webinar, Raising Your Infant or Toddler the Montessori Way, and give yourself the gift of understanding. Experience your child's miraculous growth with awareness and joy!