20 Ways to Get Your Kids Off the Couch!
As you may know, Maria Montessori was a physician (the first female doctor in Italy, actually) before becoming an educator. As such, she was keenly aware of the relationship between physical health and academic growth. The Montessori Method focuses on the whole child, which includes the child's physical well-being as much as mental, spiritual, and intellectual.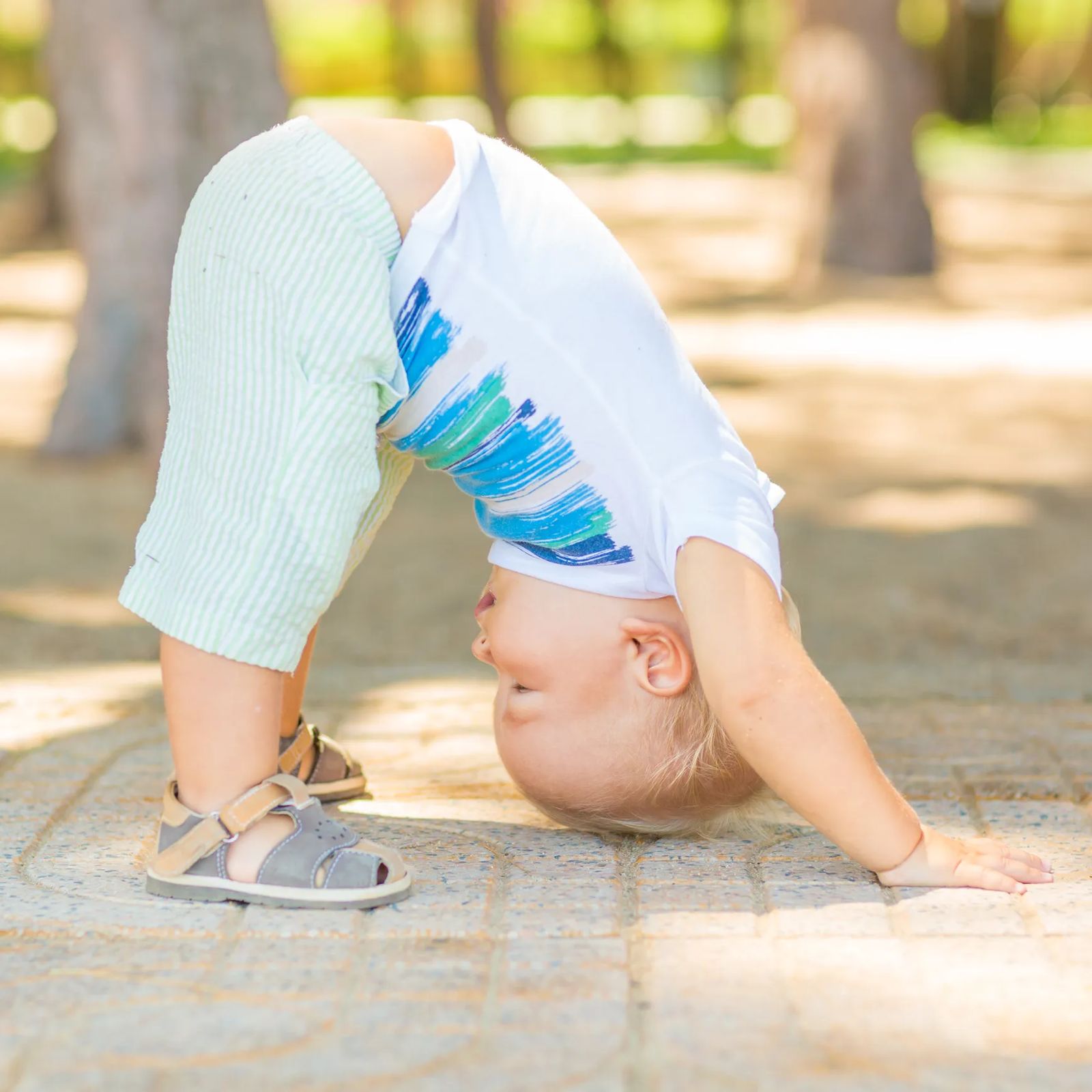 "Movement, or physical activity, is thus an essential factor in intellectual growth, which depends upon the impressions received from outside. Through movement we come in contact with external reality, and it is through these contacts that we eventually acquire even abstract ideas." ~Maria Montessori
As you may also know, children need exercise! Unfortunately, today's kids are spending more and more time sitting, either at a desk in school or in front of some sort of screen. So what's a parent to do? For one, we can come up with activities that our kids enjoy so much, they'll forget they're actually exercising.
"The essential thing is to arouse such an interest that it engages the child's whole personality." ~Maria Montessori
This may require some "out-of-the-box" thinking on your part. What motivates your child: competition, companionship, creativity, or just plain fun?
Here are 20 fun ways to get your kids (and maybe yourself) off the couch:
Stuck Indoors?
Balloon Ball--Simply try to keep the balloon from touching the floor (without holding it, obviously). Or play balloon volleyball, see who can keep the balloon on their head the longest, play catch, the list goes on and on.
Animal Antics--Can you walk like a crab? Hop like a bunny? Flop like a fish? Or roar like a lion?
Furniture maze--Create an obstacle course through the family room or try this outside with sidewalk chalk.
Scavenger Hunt--This can be a list of ordinary items the child must find and gather, i.e. a spoon, something square, a sock with stripes, something green, a hat, etc. Or you can hide a series of written or picture clues, each leading to the next until the child reaches the end and gets perhaps a small prize.
Bowling for Bottles--Transform your hallway into a bowling lane using plastic bottles as pins.
Bean Bag Toss--You don't have to own a bean bag toss game (though they are inexpensive and available everywhere). Make your own bean
bags with old socks (no holes though) and dried beans or rice. Make your own "backboard" with pots and pans or mixing bowls.
Play Simon Says--And, of course, Simon is an active kind of guy, right?
Dance & Freeze--Boogie the day away but when you turn the music off-- freeze!
Old-fashioned Fun--Play Twister, hide-and-go-seek, or hot potato.
Exer-Fun-on- the Go--Just because you're stuck indoors doesn't mean you have to stay home. Try bowling, trampoline parks, or indoor swimming.
Or Go Outside...
Together Time--Walk, hike, bike, whatever, but do it together. Young children are far more likely to want to participate in activities they can do with their parents. Tip: Older kids might be even more motivated if you include their friends.
Walk the Dog--Use Fido's enthusiasm as your reminder.
Play Ball!--Of course there are the mainstream ballgames such as basketball, baseball, soccer, volleyball, and football. But, hey, don't forget the oft-forgotten fun of croquet, wiffleball, badminton, or just toss a Frisbee.
Blow bubbles--And make sure you chase them. Keep track of "points" if it gives your child incentive.
Outdoor Art--Break out the sidewalk chalks and paints. Try drawing mazes or obstacle courses to walk, run, hop, skip, or bike.
Go to a local sporting event--it doesn't have to be major-league expensive, try high school football or minor leagues games. They're really fun!
Go to the park--weather permitting, grab a picnic blanket and plan to stay awhile.
Play two or four-square--Draw the squares with chalk or use blue painter's tape.
Break out the Skates--roller or ice, you can always go skating.
Old-fashioned Fun, Part 2--Jump rope, hopscotch, hula hoops, cartwheels, or capture the flag.
Parents, don't miss your child's opportunities for growth - Release your child's full potential!


What You Learn in the Child Development Course:
How to nurture the whole child
Discover the true needs of the child
How to manage/avoid toddler temper tantrums or at any age!
How to help your child find peace, harmony and purpose
How to avoid power struggles
Discover the essential knowledge you need to guide a child's spirit and mind
How to make learning time more productive
"This is the best online parenting course I've ever taken. It's like getting the Parenting Manual that didn't come with my child. Getting to know the cycles of growth and how they learn and absorb information is priceless. Well worth my money!"
"Wow, I wish I had known this before when I first had my children!"