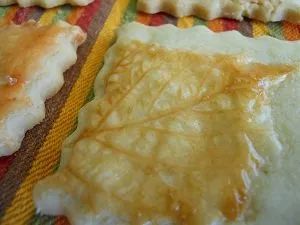 Cooking, Lessons, and Leaves
I absolutely love to cook with my children!  Cooking is an activity we all thoroughly enjoy, but the benefits don't stop there.  Cooking also helps to develop children's fine motor skills and teaches many Practical Life lessons such as:  coordination, concentration, order, and independence. Older children can hone reading and math skills as well.
Now that it is September, it is a great time to teach kids about fall and leaves.  I decided to combine our enthusiasm for cooking with a fun leaf lesson.  While collecting leaves and baking cookies, I casually chatted with my kids about the leaves: how leaves change color seasonally, the names of the trees, and the parts of a leaf.  The boys were very curious and asked many questions (some of which I had to Google) and we all had fun.  By the way, I never once mentioned the word "lesson" in front of the kids!
Just a quick reminder: while cooking with kids, remember to do with them and not for them!
"These words reveal the child's inner needs; 'Help me to do it alone'."
~Maria Montessori

1.) The first step is to go outside and collect a few leaf samples from different types of trees in your area.  After you have collected the leaves, wash them thoroughly and set them aside in a bowl of cold water.
Collect many different shaped leaves.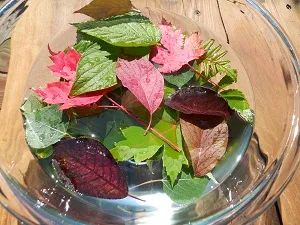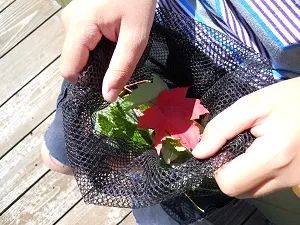 2.) Next, prepare Shortbread Cookie dough.  You can use your favorite recipe, or follow the one below:
SHORTBREAD COOKIE DOUGH:
a.) Using an electric mixer, whip 1 CUP SOFTENED BUTTER in a large mixing bowl until creamy.
b.) In a second bowl, sift together 2 CUPS FLOUR, 1/2 CUP POWDERED SUGAR, and 1/4 TEASPOON SALT.
c.) Blend the butter and flour mixtures until dough forms.
d.) Form the dough into a ball and wrap with plastic wrap.  Refrigerate for about 1/2 hour.
3.) Meanwhile, make your colored glazes by whipping 2 eggs with a splash of water.  Separate into smaller bowls and add a drop or two of food coloring to each.
We chose fall colors; you can do any colors you like.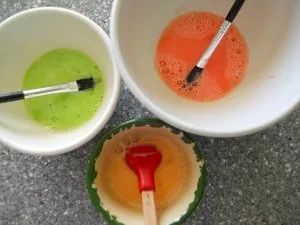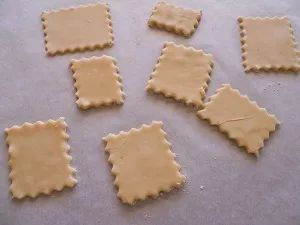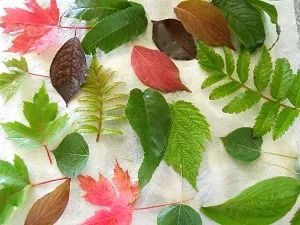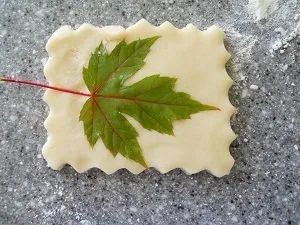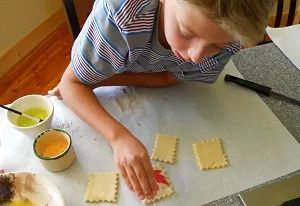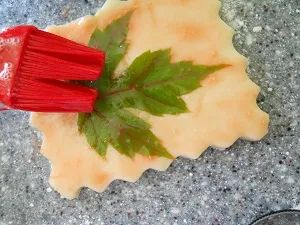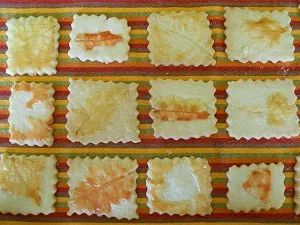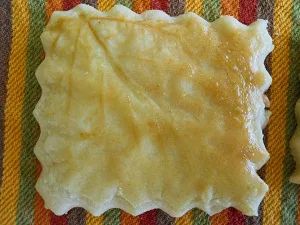 9.)  Enjoy these beautiful, delectable treats!