A Parent's Take on Why Montessori Works for Autism-Spectrum Kids
What is Autism?
It's April, World Autism Awareness Month, so let's talk about this wide-spread pandemic which affects nearly Autism prevalence globally is about 1 in 36 globally and maybe 1 in 24 depending on sex. That's about 2.7% of children being affected. So, exactly what is thing called autism?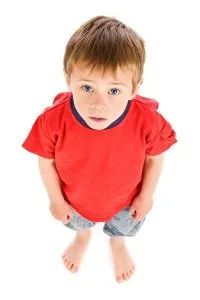 The word "autism" is blanket term which includes the many disorders within the "autism spectrum." Sometimes called "Pervasive Developmental Disorders," autism spectrum disorders include such diagnoses as: Autistic Disorder, Asperger's Syndrom, Rett Syndrom, and the less specific PDD-NOS (Pervasive Developmental Disorder-Not Otherwise Specified.)
All of these autism spectrum disorders have commonalities in the way of communication impairments, socialization difficulties, lack of physical coordination, need for ritualistic behaviours, and hyper-sensory sensitivity.
In my experience, children with these special needs benefit even more than 'normal' children from the interactive, sensory-utilizing, calming, Montessori Method of learning.
The prepared environment of the Montessori classroom provides a consistent (children with autism do not like change,) safe environment where children can benefit from watching other children choose and participate in activities before they get involved themselves. This is very important for Autism-spectrum kids; they will usually prefer to observe many times before they make their own attempt. In the Montessori classroom, this is acceptable, even encouraged, and children are never forced into an activity.
A Story From My Own Experience
When my "spectrum" child was three years old, I signed him up for a mommy-and-me type gymnastics class. He, like most three year olds, was a very active, energetic child, and I thought he might enjoy jumping on the trampoline and walking on the balance beam. Honestly, it looked like a blast from my point of view.
The class was very large and broken up into stations so that the children spent about 10-15 minutes at each of several different activities. Unfortunately, this rigid schedule proved to be too much for my child. He would stand on the sidelines watching the other kids for the whole 10-15 minute session (or longer.) Just when he would finally be mentally ready to participate, the instructor would direct our group to the next station. This was disastrous! Now, my child was absolutely unyielding; he must try this activity! He had pondered it, he had processed it, and he was ready now.
The instructor was equally unyielding in his insistence that everyone in the group "stay on task." And so it went,
meltdown after exhausting meltdown, until the class was over. In the end, the instructor pulled me aside and asked (in an exasperated tone which implied that he thought I was a woefully inadequate parent) that I "please not bring my son back to class until he had done some growing up." I was devastated; and this was not the first (or last) time that my youngest child would be "dismissed" from some kind of program.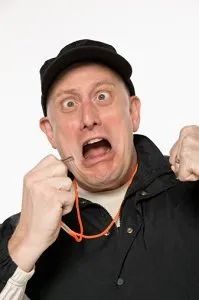 Imagine my trepidations when it came time to enroll my son in school. Thank goodness for Montessori!
My son benefited enormously from his Montessori learning experience. The daily routines gave him the chance to watch and mimic socially appropriate behaviors such as taking turns in conversation, eye contact, speech inflection, and understanding facial expressions.
He was allowed to acquire concepts through watching his classmates and to participate in his own, comfortable, time frame. Practical life activities helped him learn to perform various tasks with confidence, while improving motor skills and coordination.
The open shelves of the prepared environment (an integral part of every Montessori classroom) encouraged him to make independent choices and to carry out a process to completion.
Needless to say, there were very few meltdowns during his Montessori school years. He blossomed and was happy to go to school each day. While he did continue to cling to some of his ritualistic behaviours, such as carrying his lunch box around with him all day long, his teacher was able to use strategies which worked for each child in her class, including my special little guy. And d'you know what? She never, ever, asked me to take him out of her class...not once!
"To aid life, leaving it free, however, to unfold itself, that is the basic task of the educator." ~ Maria Montessori
Whether as a parent or teacher, many of us benefit enormously by a better understanding of our spectrum children. Here is a great place to start, follow this link to Age of Montessori's Professional Development Webinar entitled: What You Need to Know about Rising Rates of Autism and Dyslexia. Learn from Master Teacher Mary Ellen Maunz as she presents an in-depth view of these problems and explains how the brain can heal itself.
What You Need to Know about Rising Rates of Autism and Dyslexia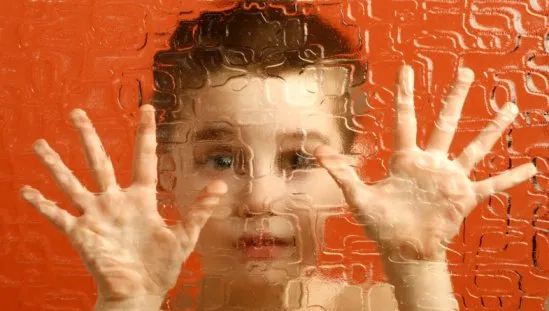 Description: Twenty to thirty percent of our children struggle with learning to read and one out of every 50 may be afflicted with Autism. Both are neurological wiring problems with multiple causes. These troubling statistics are compelling reasons to learn how to recognize these problems and what we can do about them. Master Teacher Mary Ellen Maunz will present an in-depth view of these problems and how the brain can heal itself.
More articles from Age of Montessori on autism