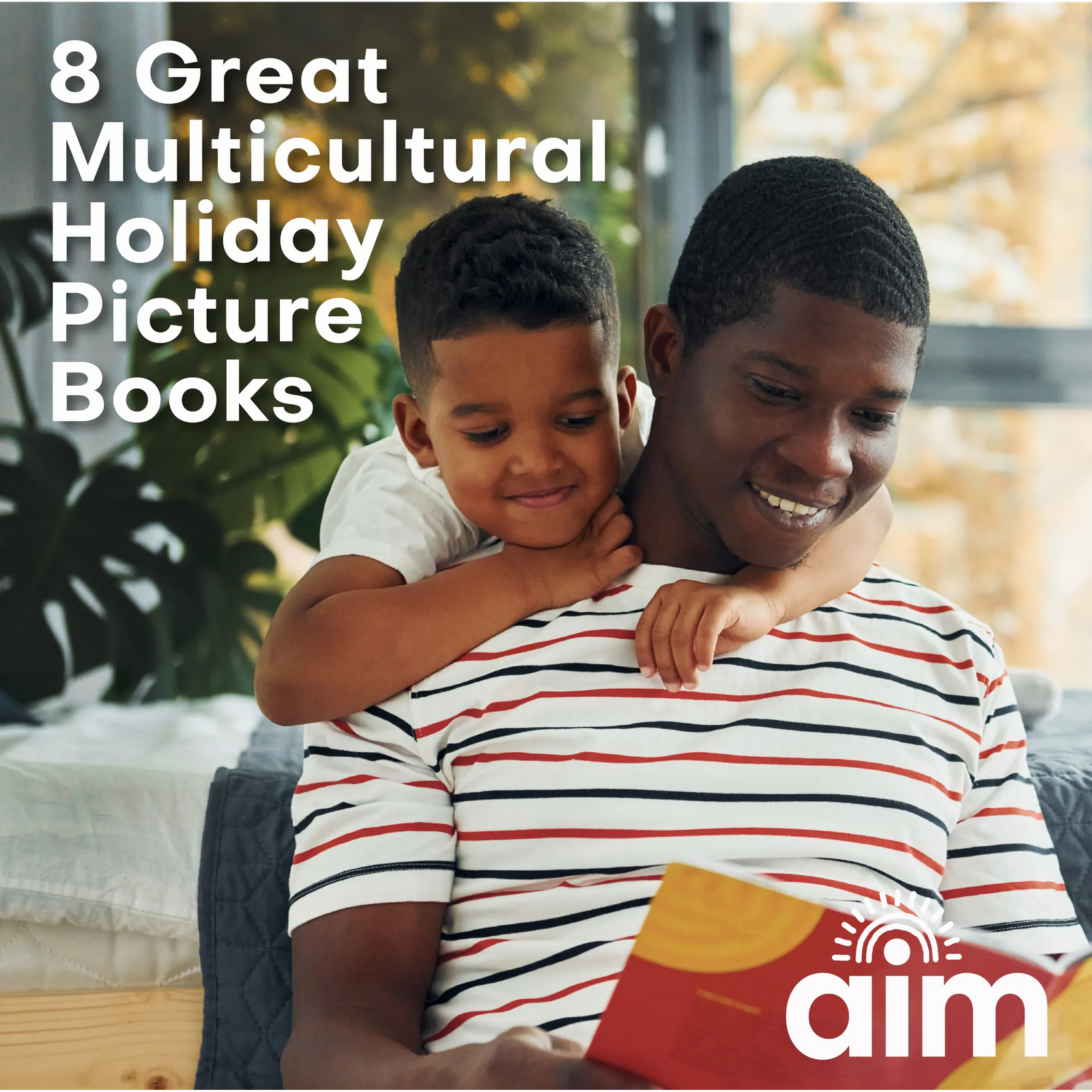 8 Great Multicultural Holiday Picture Books
Exploring some of the many holidays celebrated around the world is a fun and interesting way to introduce children to different cultures. And what better way to teach (and learn) than to read beautifully written and illustrated picture books? Below is a collection of some favorite children's books about the wonderful holidays and traditions celebrated around the world.
Winter Solstice, December 21
THE SHORTEST DAY: Celebrating the Winter Solstice by Wendy Pfeffer, Illustrated by Jesse Reisch
Pfeffer uses lyrical prose to describe why the days grow shorter as winter approaches and how this effects both people and animals. There is also an introduction to winter solstice celebrations throughout history. Reisch's use of high-contrast yet complimentary colors creates a cozy upbeat feeling throughout. Back matter includes helpful lesson plans and activities.
Kwanzaa, December 26 to January 1
MY FIRST KWANZAA by Karen Katz
Katz uses simple child-like language, bright-colors, and bold patterns to show how one little girl and her family celebrate the seven days of Kwanzaa. This book is a fun, easy-to-follow introduction to Kwanzaa celebrations and traditions. Sidebars provide additional information.
Hanukkah, December 24 to January 1
HANUKKAH BEAR by Eric A. Kimmel, Illustrated by Mike Wohnoutka
This is the adorably funny tale about Old Bear who wanders into Bubba Brayna's house on the first night of Hanukkah. Bubba Brayna, who is nearly blind and deaf, mistakes the bear for her rabbi and serves him delicious potato latkes. Wohnoutka's endearing illustrations give new life to this updated retelling of "The Chanukkah Guest." (Holiday House, 1990)
Las Posadas, December 16 to December 24
THE NIGHT OF LAS POSADAS by Tomie dePaola
DePaola's radiant text and illustrations tell a story set in modern-day New Mexico, where an annual celebration of Las Posadas--a procession which reenacts Mary and Joseph's door-to-door search for shelter--takes place on Christmas Eve. But this year, car trouble, snowstorms and even the flu seem to conspire to cancel the traditional ceremony, until a mysterious couple appears out of nowhere.
Divali/ Diwali, October 30 to November 03, 2016.
DIVALI ROSE by Vashanti Rahaman, illustrated by Jamel Akib
As the festival of Divali, the Hindu "festival of lights," approaches, Ricki accidentally snaps a special rosebud off the bush he and his grandfather planted. When Grandfather blames the new neighbors, Ricki will have to find the courage to confess his mistake. Rahaman's moving text and Akib's expressive illustations work together seemlessly to convey the meaning behind this Hindu celebration.
Eid al-Adha, September 11 to September 12, 2016
THE BEST EID EVER by Asma Mobin-Uddin, illustrated by Laura Jacobsen
This year, Aneesa is celebrating Eid al-Adha, the biggest Muslim holiday of the year, with her grandmother because her parents are thousands of miles away for the Hajj pilgrimage. Though she misses her parents, an encounter with two refugee girls helps Aneesha realize just how fortunate she is. Jacobsen's detailed, colorful illustrations help bring these real and relatable characters to life.
Lunar or Chinese New Year, January 28, 2017
BRINGING IN THE NEW YEAR by Grace Lin
In this lively first-person narrative, Lin tells the story of a Chinese American family as they hang decorations, cook, and dress up in preparation for the Lunar New Year. The simple text and vivid illustrations introduce readers to the traditions of this Chinese celebration.
Christmas, December 25
LLAMA LLAMA HOLIDAY DRAMA by Anna Dewdney
As a person who celebrates (and adores) Christmas, I have dozens of favorite picture books about the yuletide season. This year, I am rediscovering Llama Llama Holiday Drama in memory of the late great Anna Dewdney.
Christmas preparations are exciting, maybe a little too exciting for Llama Llama.  Overwhelmed by all the holiday hubbub, Llama llama ends up having a perfectly preschool-style meltdown, until Mama Llama reminds him, "The true gift is, we have each other."
May we all remember to celebrate each other--happy holidays to you and yours, everywhere around the world!