FAQ: How Do I Choose a Montessori Teacher-Training Program?
If you are thinking about becoming a Montessori teacher, you may be wondering where to start. Truly, the options are boundless and you probably have many questions. In this post, I have endeavored to answer some of the most frequently asked questions about Montessori teacher- training programs. Let's start with the basics.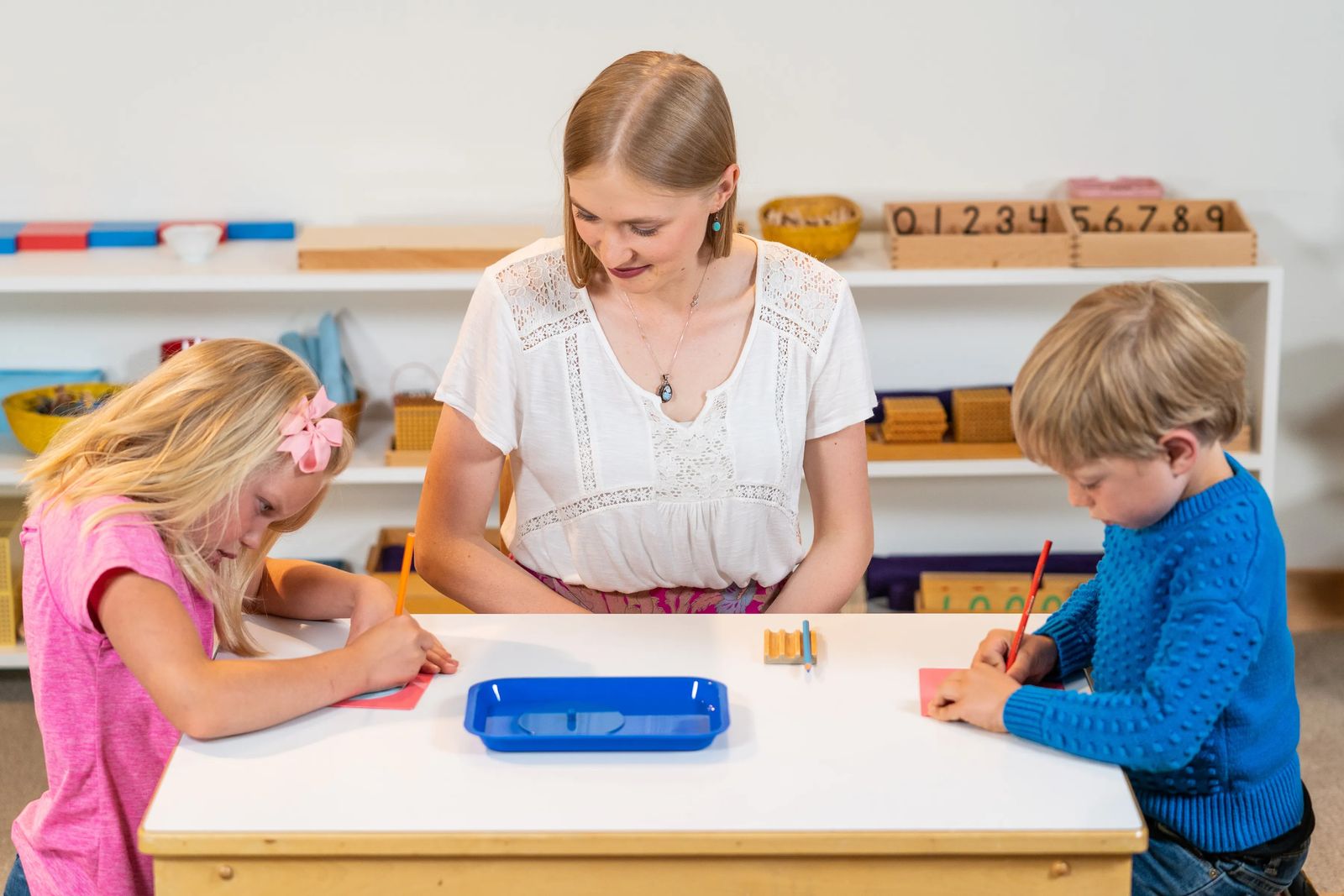 Q. What age groups are taught in Montessori schools?
A. The Early Childhood level, ages 2½-6, is the most popular. Some schools offer an Elementary age level from grades 1-3 and/or 4-6 and/or an Infant-Toddler program (6 weeks-3 years). A few Montessori adolescent programs are also offered.
Q. What is the difference between a Montessori Diploma with a MACTE seal and a Certificate of Completion, and do I need to have a Diploma with a MACTE seal to teach?
A. Not all programs offer both options. At Authentic Institute of Montessori, which offers both training and certification programs, our Career Starter and Online Career Pro Programs do not culminate in a Diploma with a MACTE seal. When you complete our Career Pro Program you will receive an AIM Diploma with a MACTE seal.
Upon successful completion of the Career Starter or Online Career Pro programs, you will receive an Aim Diploma. Aim is a well-respected organization within the greater Montessori community and your certification with us will be of great value to you as you pursue employment in both the U.S. and international Montessori communities.
Some U.S. schools require the completion of a MACTE accredited certification for their faculty.
Q. How do I know if a teacher-training program is accredited?
A. Many programs are accredited by the Montessori Accreditation Council for Teacher Education (MACTE); these are listed on their website. MACTE-accredited programs must meet strict requirements. For more information about accreditation, click here.
Q. How much time will it take to get my Montessori teaching certificate?
A. Plan on it taking about 2 years to complete coursework, residential hours, internship, and exams. Of course, this timeframe can be shorter or longer depending on how much time you can commit to your training on a weekly or monthly basis. On average, expect to spend about 15-20 hours per week.
Q. What about location and scheduling? Are there any good distance-learning programs?
A. This is a big issue for many. Not everyone happens to live within driving distance from a quality Montessori teacher training center. Still others have full-time jobs or families as part of the equation. MACTE does accredit some programs with distance-learning components; click here to read more. However, even for distance learning programs, MACTE requires a resident Internship component with a minimum of 400 clock hours with at least 120 hours of student teaching. This is because Montessori is something you learn by doing.
Q. Who are the trainers? What are their backgrounds?
A. Look for trainers with experience both as Montessori teachers and as Montessori teacher trainers. Also, check out the training staff's philosophy. Are they true to Montessori's original theories and ideas or are they influenced heavily by other educational methods? Read as much as you can about the staff and ask questions. If possible, watch their videos and/or webinars. Get to know them. Remember, these are the people who will be guiding you along a very important journey!
Q. What information will be covered in the program? What is required to get my certificate?
A. This answer will, of course, vary from program to program, but you can roughly expect a minimum of the following:
Coursework to learn the basics of the Montessori Method (either in class or online)
In-person experience with classroom materials
Internship
Exams
Q. Do I have to do an internship?
A. MACTE Accredited programs require an internship. AIM has several options for those who do not need a diploma from a MACTE Accredited Program. Our Essentials and Career Starter Programs offer Montessori training without an internship component.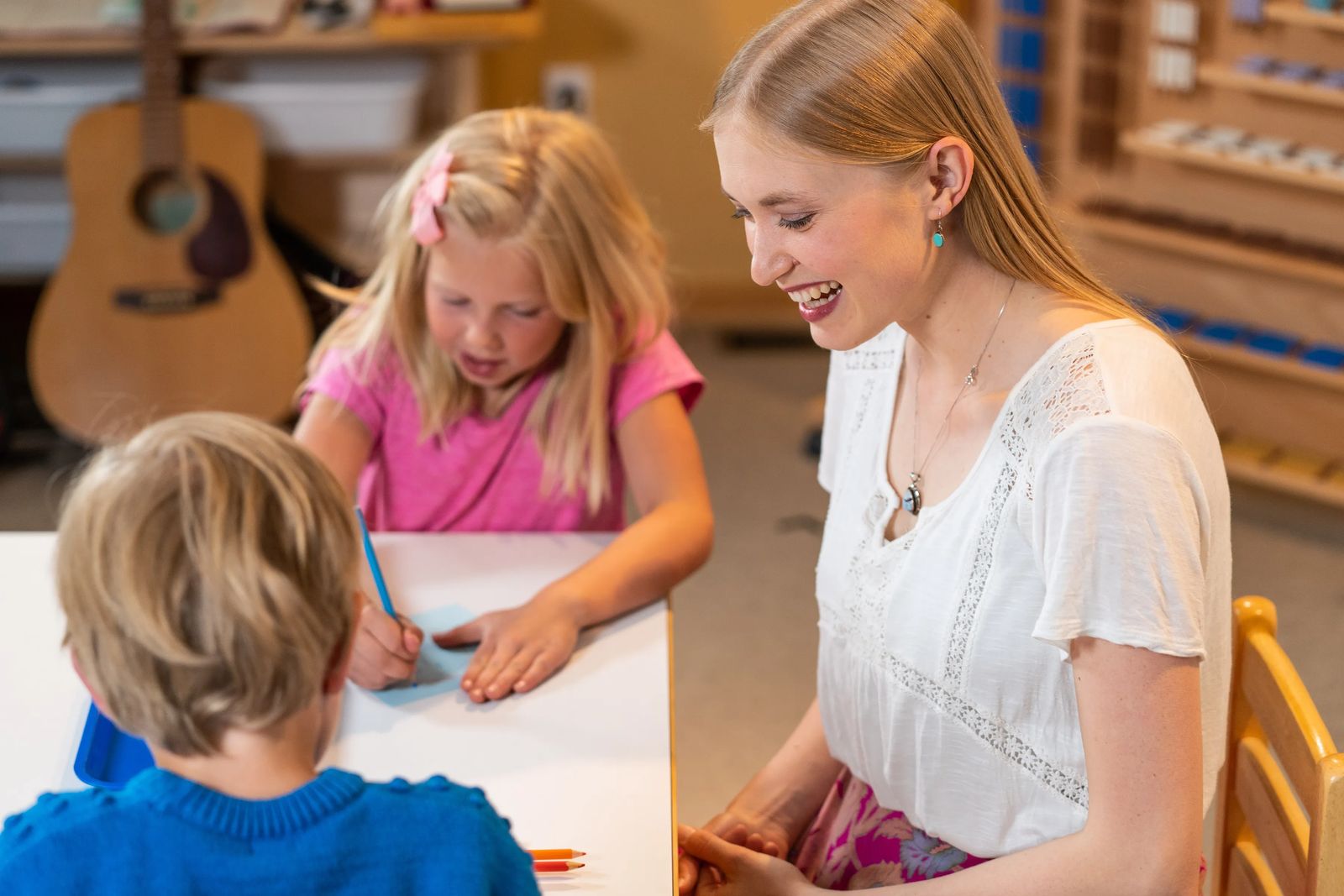 Above all, don't be afraid to ask questions. Visit local Montessori schools and speak with administrators. When you find a program you are interested in, call them and introduce yourself. Ask them about their program, background and philosophy. Get a feel for what this program is really like. Are they personable or do they make you feel like a number? Is it difficult to talk to a real person? What kind of support is there, especially for online programs? What do previous students say about the program? How easy or hard is it to find answers to your questions? After all, if it is difficult to navigate the admissions process, what is the actual course going to be like?
I hope I have helped with your initial inquiries. Still have questions? Authentic Institute of Montessori can help. Contact us at (406) 284-2160 to talk to one of our AIM Advisors or e-mail us at contact@ageofmontessori.org