Father's Day Breakfast - Banana Pecan Pancakes
Something Special for Dad on Father's Day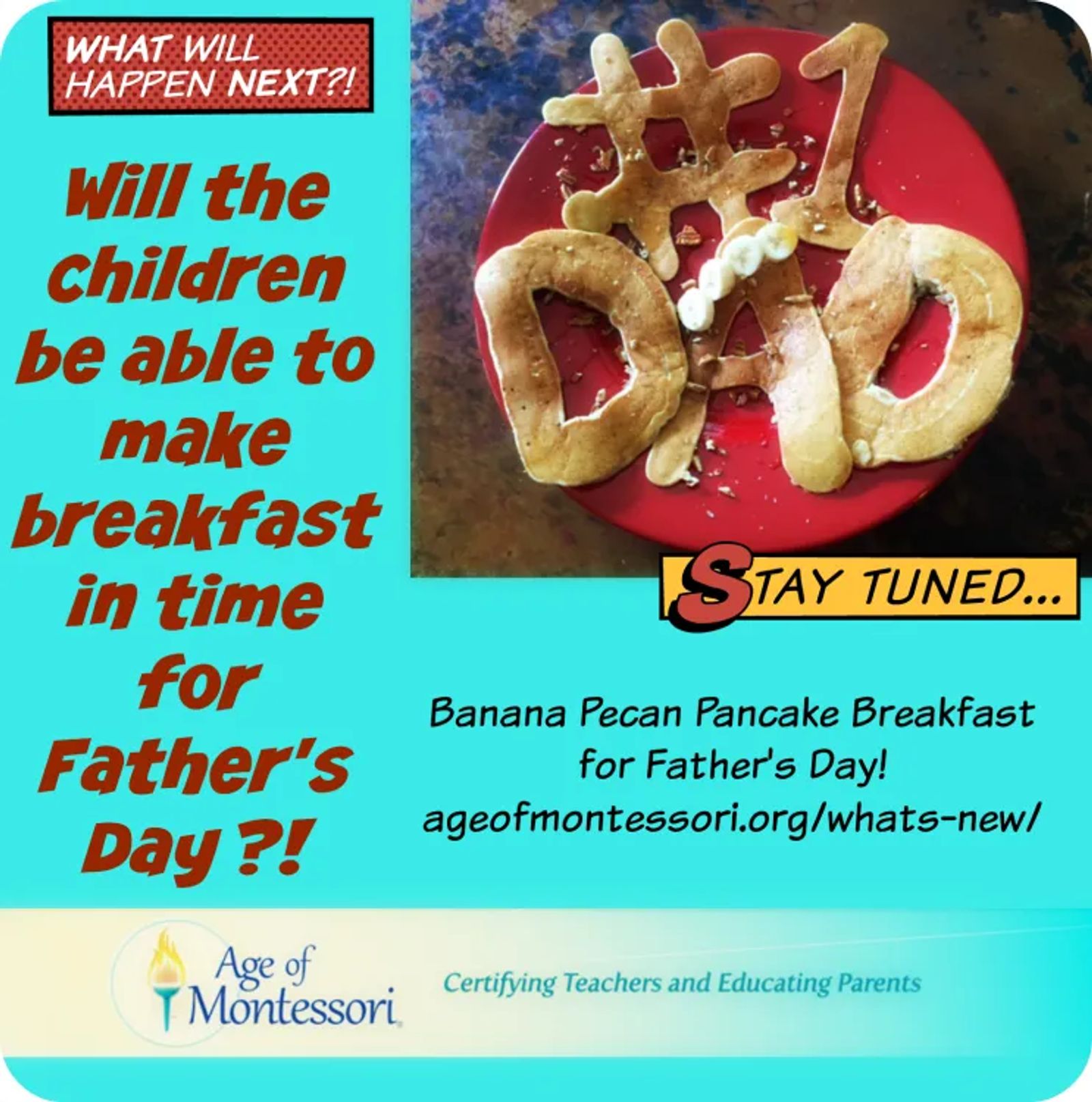 Sunday is Father's Day and children enjoy making something special for Dad. This Montessori-inspired cooking idea provides a great treat for Dad and is a fantastic sensory activity for children of any age.  Children learn from exploring the sight of the ingredients, feeling the textures, smelling the spices, hearing the clink-and-whirl of the utensils and, of course, tasting the results.
"The senses, being explorers of the world, open the way to knowledge. Our apparatus for educating the senses offers the child a key to guide his explorations of the world…"
 ~Maria Montessori
In addition to being a feast for the senses, cooking is a great way for children to develop practical life skills, and even practice reading and math.  According to Maria Montessori, practical life skills are one of the four avenues of learning in early childhood.  When children participate in practical life activities, they gain in areas of coordination, motor skills, independence and more.
take part in the exercises of practical life . This has a truly educational, not utilitarian purpose. The reaction of the children may be described as a "burst of independence" of all unnecessary assistance that suppresses their activity and prevents them from demonstrating their own capacities. It is just these "independent" children of ours who learn to write at the age of four and a half years, who learn to read spontaneously, and who amaze everyone by their progress in arithmetic.
~Maria Montessori
If you would like to learn more about practical life lessons and activities, please click here.
The Ingredients for Father's Day Banana Pecan Pancakes
2 cups of flour (we used whole wheat)
2 teaspoons sugar
4 ½ teaspoon baking soda
½ teaspoon salt
2 teaspoons cinnamon
2 eggs
Up to 2 cups of milk (add slowly to desired thickness.)
1 chopped banana
¼ cup chopped pecans
Instructions:
1. Mix the dry ingredients in a large bowl.
2. Add the eggs and 1½ cups of milk. Mix well; batter should be thick, but not so thick that it's pasty. Add more milk if needed, and pour into a kitchen squeeze bottle.  
3. Heat lightly greased griddle to medium heat. Squeeze batter onto griddle in the shape of your desired letters. Immediately add banana and pecan bits.
4. Flip pancakes when underside is golden brown. Remove from heat when both sides are lightly browned. Serve with warm maple syrup. Enjoy!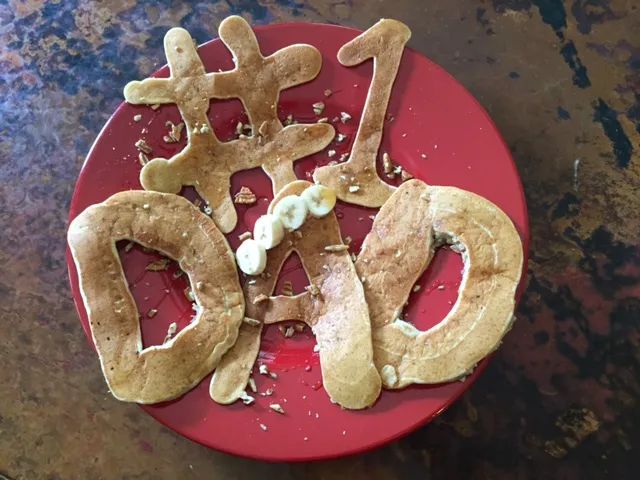 ...and Happy Father's Day!