Mary Ellen Maunz sheds light on the secret of Montessori elementary education
One of the most important concepts for the elementary teacher to understand is that you must engage the interest of the child, explains Mary Ellen Maunz, M.Ed., Founder and Program Director, Age of Montessori. It is not enough for the teacher to offer information to students if the students are not paying attention because they are not interested.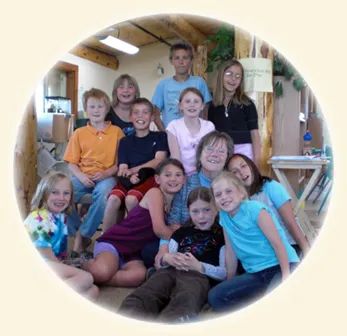 In the webinar titled, Why Montessori for the Elementary Years? Mary Ellen and Age of Montessori Executive Director, Tani Kingston, discuss the advantages of the Montessori Method of educating during the elementary years.
Maria Montessori wrote, "Understanding is not enough to be interested. Interest is rooted in personality," alluding to the fundamental part which education plays in the formation of personality -- especially during the formative elementary years.
"Ask yourself," says Mary Ellen. "Does everyone really have to learn all the same stuff, at the same time, to be an educated person in this culture?" She goes on to explain that she is not against a traditional academic standard, "but there is more than one way to deliver that academic standard."
What Montessori schools strive to do is to find a balance between learning what is required and learning what interests the individual child.
So what really is Montessori? Some of the basic principles, as covered in this webinar, are as follows:
The Inner Teacher-- Montessori understands that every individual is born with an inner capacity to choose what is right for them.
The Prepared Environment -- provide the right materials for the child to meet their developmental needs.
Learning through Doing -- active learning.
Freedom to choose -- the child will choose, from the prepared environment, the right materials for them and learn to make constructive choices.
Responsibility to work
Concepts move from the whole to the parts -- connected reasoning, gives everything context
Clear, broad concepts -- break difficult tasks into clear steps
Joy in learning!