Montessori Culinary Celebration: Rainbow Inside Leprechaun Hat
A Little Taste of Luck
March 17 is St. Patrick's Day, and people everywhere enjoy this celebration of leprechauns, shamrocks, rainbows,
and all things Irish. This is a great time to talk about Ireland's geography and culture. It is also a reason to incorporate some fun, St. Patrick's Day themes into your Montessori practical life activities.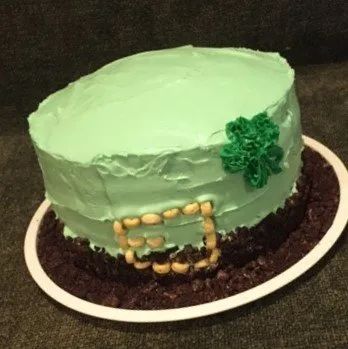 Cooking is one of my family's favorite practical life activities. First of all, it's fun! My children love to
cook, and, of course, we all love to eat! Cooking is also a great way to develop small motor skills (chopping, using utensils, etc.,) sequencing (following the steps in order,) math (measuring, fractions) reading skills, and more. Cooking also builds confidence and independence. According to Maria Montessori, practical life exercises are essential learning avenues for all children.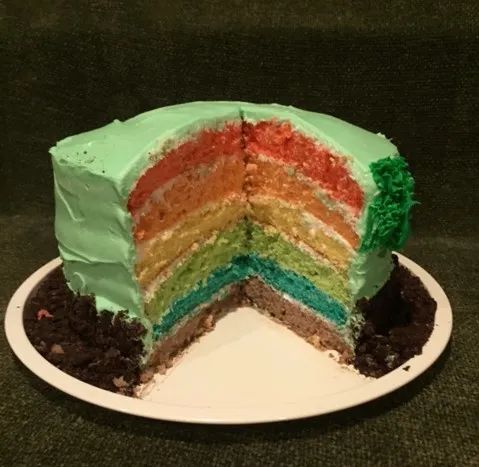 "We must help the child to act for himself, will for himself, think for himself; this is the art of those who aspire to serve the spirit." ~ Maria Montessori
Now, normally I try to stick with recipes that are not quite so sugary and dessert-ish, but when my son cooked up the idea to make a leprechaun hat cake with a rainbow inside, well the idea was just too much fun to pass up. Also, I appreciated his enthusiasm and willing participation. So here's how we made this Saint Patrick's Day Celebration Rainbow-Inside Leprechaun Hat Cake.
What you'll need:
A double recipe or two boxes of white or yellow cake mix (We used yellow because that's what we like, but your colors will come out looking even better if you use white.)
Enough frosting for two cakes
Food coloring
One box of chocolate cookies or graham crackers
Step 1:
Preheat oven to 325F. Prepare cake mix and divide it into six even portions, approximately one and a half cup each. Using food coloring, make red, orange, yellow, green, blue and purple. (Sorry, indigo.)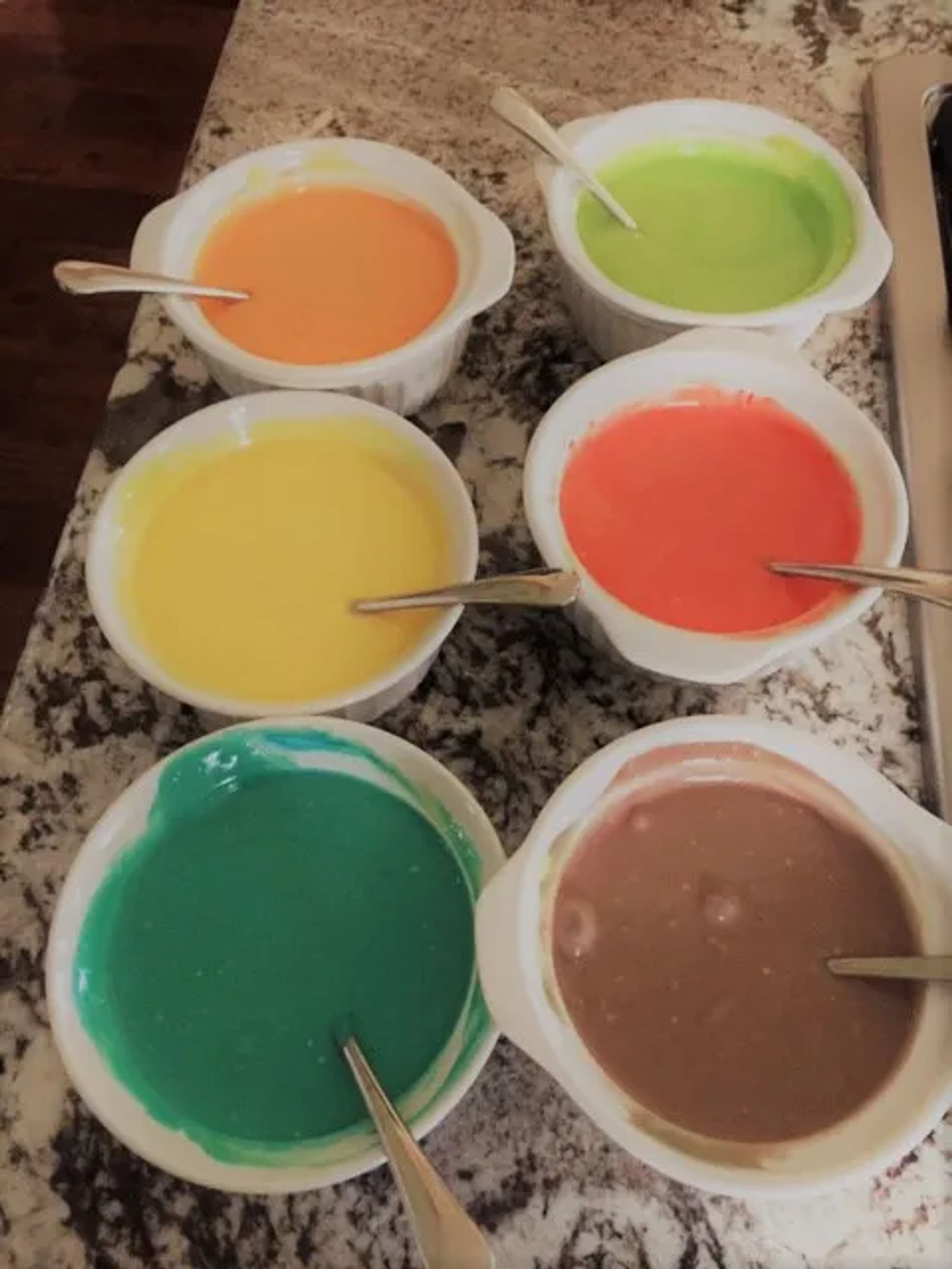 Step 2:
Pour one color at a time into well greased and floured cake pans. Bake for 12-15 minutes or until slightly golden n top. (We only have two cake pans, so we had to bake in three shifts.)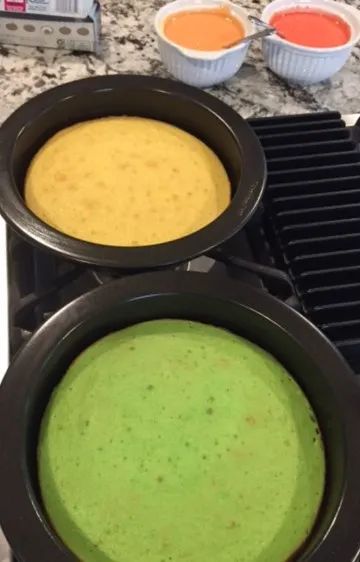 Step 3:
Let cake cool for ten mintes. Then remove them from the cake pans and let cool completely. Arrange cake layers in the colors of the rainbow, frosting with white between each layer. Then frost the entire cake in green.
Step 4, Decorate:
Crush the cookies into crumbs using a ziplock bag (my kids love to do this part.) Using a spoon and your fingers, press the cookie crumbs into the frosting along the bottom few inches of the cake to make the band around the hat.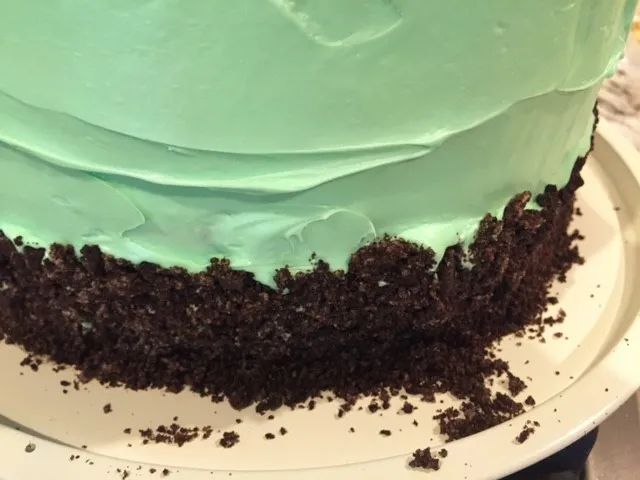 It's okay for the crumbs to fall onto your cake plat because you are also going to use cookie crumbs to make the brim of the hat.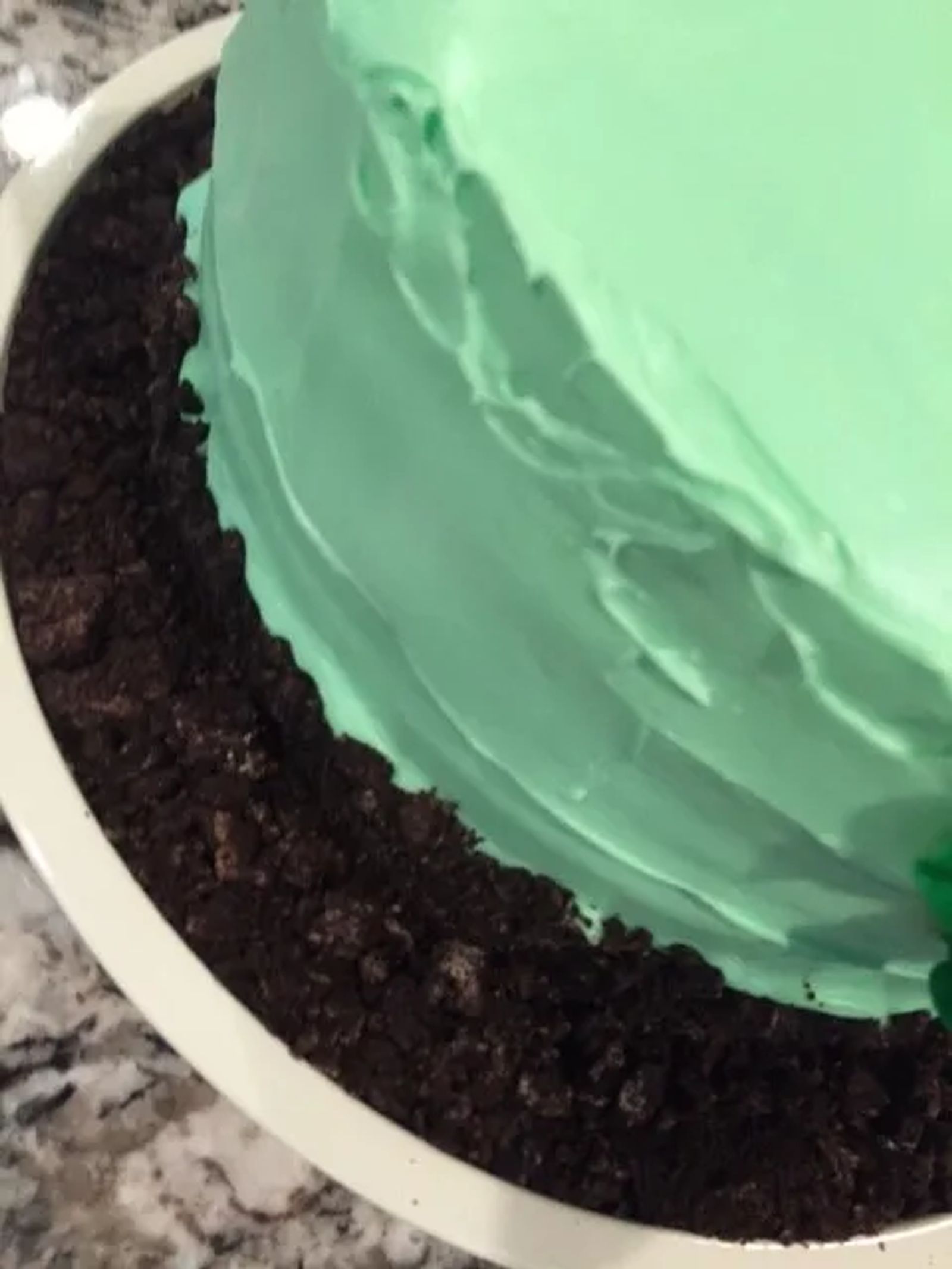 We make the buckle with bits of cereal. Alternatively, you could use pretzel sticks, candies, colored frosting, whatever. Get creative!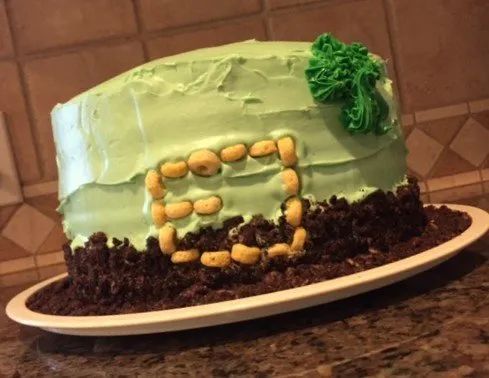 Add a shamrock for the final touch!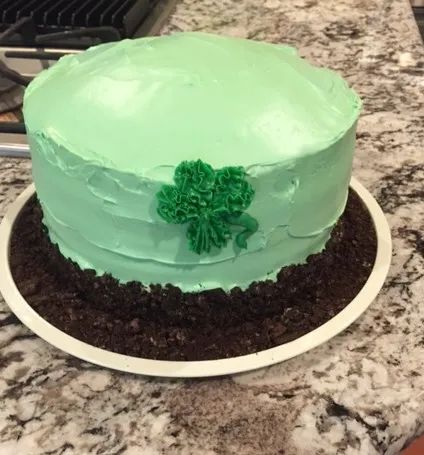 Now you'll have to throw a party because this cake is big enough to feed at least a dozen people (or maybe two dozen leprechauns.) Enjoy and have a happy Saint Patrick's Day!