Montessori Culinary Celebration: Stars and Stripes Berry Bread
4th of July, Practical Life, and Montessori
It is almost the 4th of July, the day that the United States celebrates its independence. This is a great time to talk about subjects such as pride and patriotism, community, independence, liberty and discipline. It is also a good reason to incorporate some fun, 4th of July themes into your Montessori practical life activities.
Cooking is one of my family's favorite practical life activities. First of all, it's fun! My children love to cook, and of course, we all love to eat our creations! Cooking is also a great way to develop small motor skills (chopping, using utensils, etc.,) sequencing (following the steps in order,) math (measuring, fractions) reading skills, and more. Cooking also builds confidence and independence. According to Maria Montessori, practical life exercises are essential learning avenues for all children.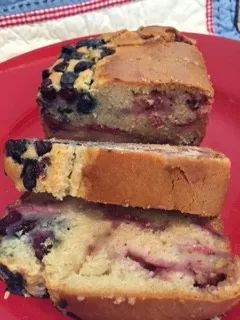 take part in the exercises of practical life . This has a truly educational, not utilitarian purpose. The reaction of the children may be described as a "burst of independence" of all unnecessary assistance that suppresses their activity and prevents them from demonstrating their own capacities. It is just these "independent" children of ours who learn to write at the age of four and a half years, who learn to read spontaneously, and who amaze everyone by their progress in arithmetic. (Dr. Maria Montessori, Childhood to Adolescence)
With Independence Day just around the corner, my children and I agreed on this fun recipe for Stars and Stripes Berry Bread.
What you'll need:
5 tablespoons of softened butter
2/3rds cup sugar
1 teaspoon vanilla
1 cup sour cream
1/4 cup vegetable oil
1/4 cup milk
1 egg
1 & 1/2 cups flour
3/4 teaspoon baking powder
3/4 teaspoon baking soda
1 pound fresh strawberries, washed, stemmed, and sliced
1 pint fresh blueberries, washed
Instructions:
Preheat oven to 350F.  Mix butter, sugar, vanilla, sour cream, oil, milk, and egg in a large bowl.
In a separate bowl, whisk together the flour, baking powder, baking soda.
Gradually fold the dry ingredients into the sour cream mixture.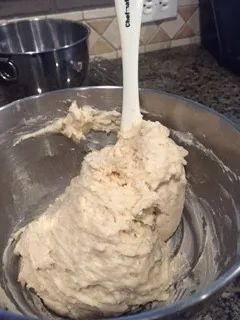 Pour a thin layer of batter into a well greased loaf pan. Use just enough batter to cover the bottom of pan. Place a single layer of sliced strawberries on top of the batter.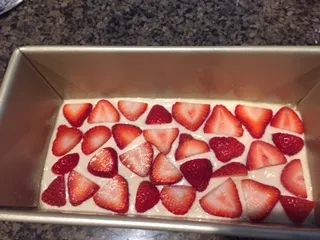 Repeat with a second layer of batter...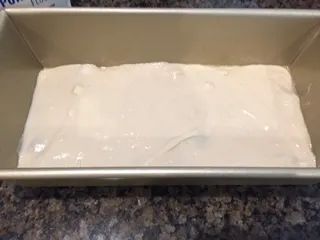 ...and a second layer of sliced strawberries.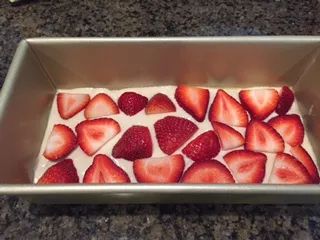 Cover the strawberries with batter again. For the third layer, cover one side with blueberries and the rest with sliced strawberries (as shown below.)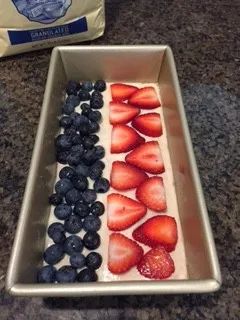 Top with remaining batter and add a few more blueberries to the one side (just for good measure!)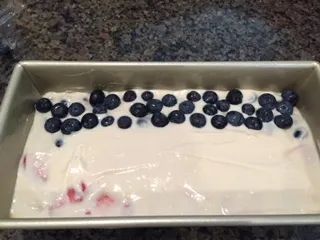 Bake at 350° for about an hour, or until golden brown and a toothpick inserted in the middle comes out clean.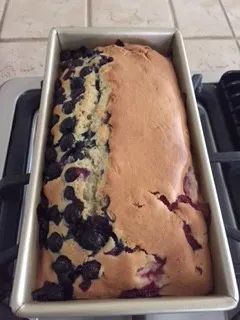 Let cool completely before cutting...and enjoy!  Happy Independence Day from all of us at Age of Montessori!