Montessori Inspired Activities for President's Day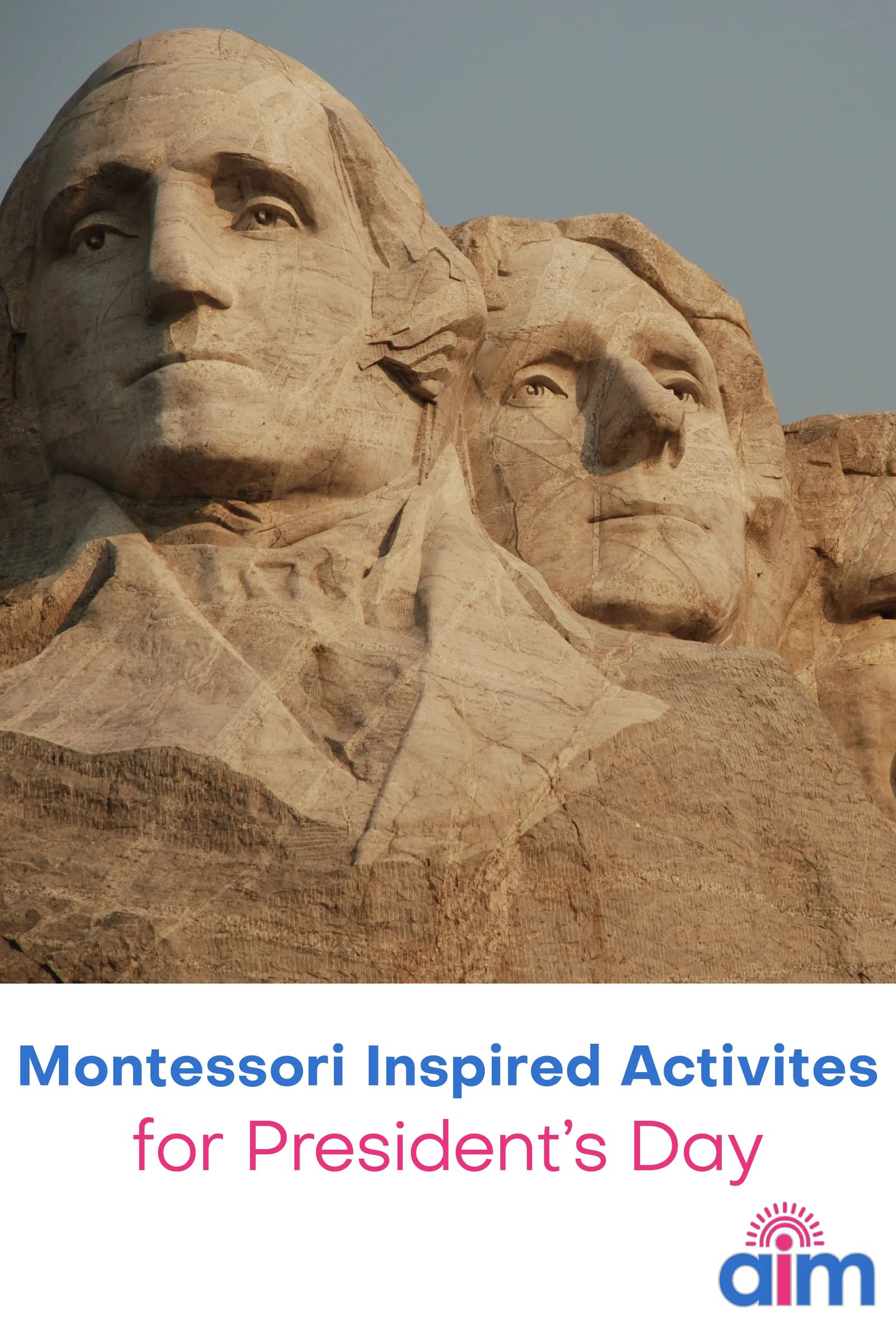 This is a great week for some fun and enriching activities that introduce children to the Presidents of the United States. If you are looking for some President's Day classroom ideas, you've come to the right place.
Here is a collection of 100 plus Montessori inspired activities for celebrating President's Day, all created by some of the web's best Montessori bloggers.
Deb Chitwood's fantastic blog, Living Montessori Now, brings us this awesome collection of Montessori inspired, President's Day themed activities in these four fun-filled, fantastic blog posts:
Free President Songs and Rhymes for Circle Time "These are songs that I've found online for teachers and childcare providers. They are also great if you're a homeschooler or parent supplementing your child's learning at home. And I think they're lots of fun for grandparents and anyone who enjoys spending time with a special child," explains Deb.
I gotta say, I wish I had sung the President Song to my kids when they were in that "absorbent mind stage." They would have retained that info so easily! Now, in middle-school, they complain that it is so difficult to memorize all those names!
Meeghan Mousaw of Mrs. Karle's Sight and Sound Reading has come up with some great lesson ideas in her blogpost: Presidents Day Lesson Plan for Kindergarten or First Grade.
Marnie, from Carrots are Orange, brings us her clever crafts for President's Day in this blog post simply entitled: President's Day Activities. I think many of us can relate when Marnie said, "Like you, I jump at the opportunity to teach my children. Special occasions and holidays allow for this sort of learning and work well because the learning is holistic. You can weave in many basic concepts while teaching a far more complex concept or topic."
Montessori home-schooler and Every Star is Different blogger, Renae, shares her excellent ideas in this President's Day blog.  Renae "decided to focus on U.S. Presidents that are placed on our coins for many of our activities, however, the kids being so young, didn't really know who the U.S. Presidents were, or what their names were.  This activity was designed to help them learn these things.  There are pictures of the four presidents with names an then pictures of the four presidents only, and names only.  Obviously one could add more U.S. Presidents."
I hope you enjoy a few of these fun and education activities! And have a very safe and happy President's Day!