Montessori Munching! Delicious Pumpkin Bread
"But an adult if he is to provide proper guidance, must always be calm and act slowly so that the child who is watching him can clearly see his actions in all their particulars."
~Dr. Maria Montessori
Cooking is a fun and effective way for children to learn Practical Life skills.  Parents and teachers can turn baking basics into a fun and engaging way to learn coordination, concentration, order, and independence. Allow children plenty of hands-on time mixing, measuring, smelling, tasting and touching the ingredients.  To read more about Practical Life lessons, click here.
This week's Montessori Munching idea is an October-appropriate recipe for delicious Pumpkin Bread.  This recipe is very popular in my household; my kids love both making and eating this pumpkin bread.  Whenever I am cooking with my kids, I do have to remind myself to "act slowly so that the child who is watching can clearly see actions."  It is easy to become goal oriented (especially when yummy food is the goal) and forget the importance of the process.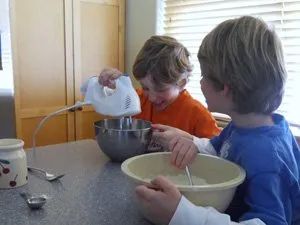 Ingredients:
1 cup of cooked, pureed pumpkin or canned pumpkin
1 cup granulated sugar
½ cup brown sugar
½ cup vegetable oil
2 eggs
2 cups of all purpose flour
1 teaspoon baking soda
½ teaspoon cinnamon
¼ teaspoon ground nutmeg
¼ teaspoon ground ginger
½ teaspoon salt
1 cup of minced pecans (optional)
¼ cup water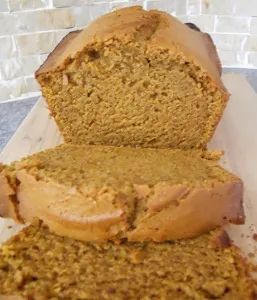 Directions:
Preheat oven to 350°F.
With an electric mixer on medium, mix together pumpkin, sugars, oil, and eggs until well blended.
Sift together the dry ingredients.
Fold the dry ingredients into the pumpkin mix.
Add pecans (optional) and water; beat on high for 2 minutes.
Pour batter into a standard size, well-greased loaf pan.
Bake for about one hour or until top of bread springs back when lightly pressed.
Let cool for 10 minutes before removing from pan.  Serve warm and enjoy!