Montessori's Message of Peace Through Education
A Day for Peace
Times have changed, and science has made great progress, and so has our work; but our principles have only been confirmed, and along with them our conviction that mankind can hope for a solution to its problems, among which the most urgent are those of peace and unity, only by turning its attention and energies to the discovery of the child and to the development of the great potentialities of the human personality in the course of its formation. ~Maria Montessori
Around the globe, September 21 is observed as the International Day of Peace. As designated by the United Nations General Assembly, this day is a tribute to ideals as they relate to peace for all peoples and nationalities worldwide. Also known as World Peace Day, the International Day of Peace is also a celebration of history's most influential peace advocates; among them, Dr. Maria Montessori.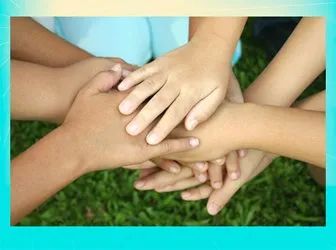 Many of us are familiar with Maria Montessori's ingenious educational method. But Montessori's far-reaching influence wasn't limited to the educational realm. Maria Montessori was a brilliant scientist, philosopher, and physician. She was also a tireless advocate for women's rights and peace through education. After surviving two world wars and spending a lifetime observing the development of children, Montessori fully understood the connection between peace and the way we educate our younger generations.
A Leader in Peace
Did you know that in 1894, Maria Montessori became Italy's first female doctor? In fact, Maria Montessori achieved
many firsts for women. When she was just 12, Maria was the only female to attend technical school where she studied mathematics. As a teenager, she studied engineering, another all-male area of education. Her initial application to the University of Rome's medical program was turned down because of her gender, but Maria persevered. She took additional classes and continued to apply until, at last, the medical school accepted her into their program.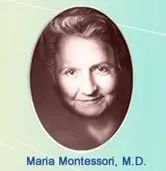 After earning her medical degree, Maria began to work at a mental health clinic. That is where she met some of her youngest patients: children labeled as "deficient and insane," who spent their days in the clinic's bleak rooms. There was not much for them to do, or look at, or play with. Ever the scientist at heart, Maria carefully observed and studied these children. She soon discovered that what these children needed above all was mental and sensorial stimulation. She began to develop learning materials for these children. Two years later, many of these so-called deficient children could read, write, and do mathematics at levels comparable with "normal" children their age.
Inspired by this initial success, Maria continued her enthusiastic studies of educational theory and child development. In 1907, she was offered an opportunity to run a childcare facility in an impoverished part of Rome. Much to the amazement of her medical colleagues, Maria accepted the challenge. Combining her years of scientific study with her keen observations of children, Maria developed a whole new approach to education. Unlike any existing educational methods, Maria's approach maximized the child's innate desire to learn. Her new approach became known as The Montessori Method.
War and Peace
Unfortunately, during times of war and political strife, important issues such as education are often forced into the background, and Montessori's life spanned two world wars. In 1940, Maria was lecturing in India when hostilities between Italy and Great Britain broke out. Maria had no choice but to remain in India. With the coming of a second world war, Maria Montessori--who was already an outspoken promoter of peace --became even more determined to spread her message and to inform societies about the important connection between early education and peace. In "A New World and Education," Maria Montessori said:
f one has grown up with a veneration for humanity, one will not consent to become an unconscious, destructive force to destroy humanity. Men will not lend themselves to those erroneous ways which foolishly destroy the creators and maintainers of everything that provides for their existence. They will be unwilling to use the supernatural and universal powers which they possess for a cosmic cataclysm to destroy the fruits of civilisation. Having developed a conscience and sentiment towards human life, they will be incapable of cruelty; for cruelty belongs to a dead soul.
During her life, Maria received honors in many nations. She was nominated for three consecutive years, 1949, 1950, and 1951, for the Nobel Peace Prize. Maria Jervolino wrote the following in her proposal for the 1951 Noble Peace Prize:
Dr. Maria Montessori is universally known for her contribution to the cause of peace and the brotherhood of nations, to which she has dedicated the best years of her long and active life, laying the foundations of a true science of peace by means of an innovated form of education.
Through education, the Montessori child learns to be a peaceful child.  He then becomes a peacemaker as an adult. Would you like to learn how you can teach your child to be a peaceful child? Age of Montessori welcomes you to view this inspirational webinar from the series entitled: Power of Montessori, Hope for a New Generation. This beautiful and informative webinar is a free gift to you from Master Montessori Teacher Trainers: Mary Ellen Maunz and Randall Klein. (Click anywhere on the title or picture below to go directly to this free webinar.)
Webinar: Bridge to the Peaceful Child