Help Your Child to Fall in Love With Reading
New research has further verified what Montessorians have recommended for years: it is never too early to start reading to your child. In fact, reading to a young child is a crucial aspect of language and literacy development. The American Association of Pediatrics now recommends that parents and educators read to children from infancy through at least kindergarten. Our Age of Montessori experts suggest far more – reading to children all the way through elementary school and beyond. "Reading regularly with young children stimulates optimal patterns of brain development and strengthens parent-child relationships at a critical time in child development, which, in turn, builds language, literacy, and social-emotional skills that last a lifetime." (pediatrics.aappublications.org)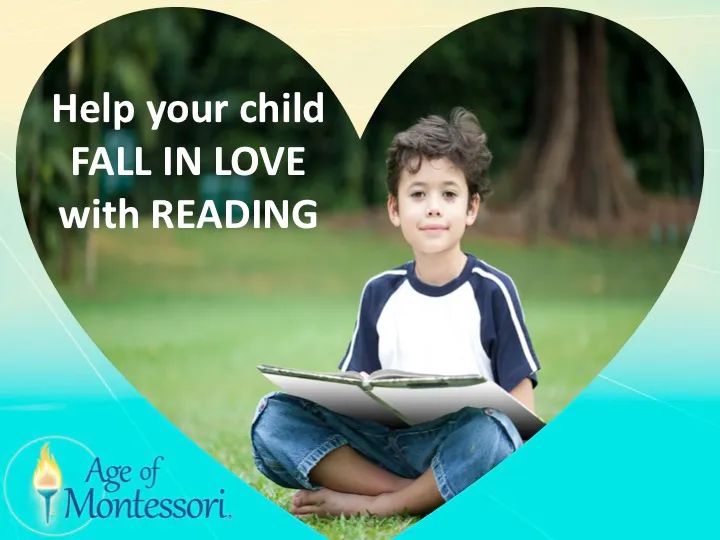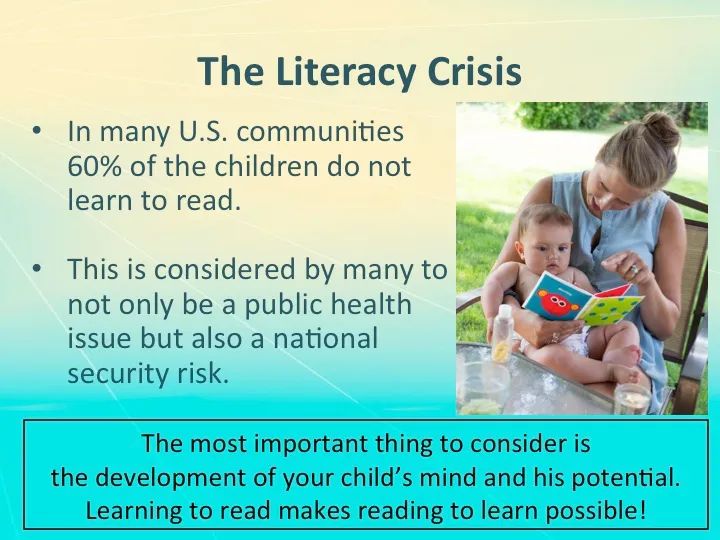 One tip from Age of Montessori expert teacher Mary Ellen Maunz is, "Help your child to fall in love with books!" Too many young children are handed plastic singing/buzzing toys or even iPads for entertainment. Remember to hand your child a book as a toy! My 8 month old has enjoyed playing with soft water-resistant books since he was 3 months old. He chews them, flips them forward and backward. He is not reading, but he is developing a positive relationship with books, and that is all that matters at this point. Now, at 8 months of age, I often hand him a book to look at in his car seat and read stories at bedtime. All are ways to help him fall in love with books.
Another way to help your child to love books is to display them in an enticing manner. The spine of the book is so small and seldom interesting for a child under 5. Find ways to have book covers easily accessible to small children. You can buy a wooden book shelf that does this for you – I found mine at a yard sale, a canvas book display, or you can use rain gutters as seen in this blog. All are great ways to make books more accessible to your child.
To learn 3 more tips from Mary Ellen on how to make reading interesting and helpful to your child's development, watch this video:
And you can purchase the Royal Road to Reading to build early readingmastery in your child with our unique 3 part DVD series. Lastly, consider registering for our Early Reading - Gateway to Learning online course, where any parent or caregiver can learn foundational principals and valuable tips to giving your child the best start.