Pete the Cat: Is Our Pre-Reader Ready to Read?
I recently received my weekly email from BabyCenter with the subject line, "Is your 4-year old ready to read?" It struck me for a few different reasons, primarily because of its marketing ploy to conjure up the anxiety and comparison of my child to other children (and the email goes on to say not to have this anxiety). Because I know my girls are developing the skills needed to be able to read based on the sequencing they are learning through their Montessori school—on their own time—my anxiety is not there and, in fact, quite the opposite!
It's been so fun to watch the development of reading with our children. As I've learned, the Montessori method has a sequence of reading instruction: Vocabulary, Sounds, Letters, Words, and Sentences. My girls, both being preschoolers, are in various stages of this pre-reading sequence.
Learn more in the Montessori Training Webinar: Learning to Read is Child's Play Part I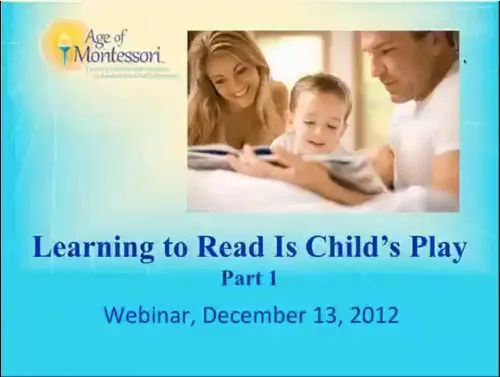 Observing the sequencing development at home has been fascinating. We spend a lot of time in our house phonetically saying the first letter of words, followed by the word. C – cat, B- blueberries, S – strawberries, B – button, which is now where our youngest daughter is. Then, we added the blending game, c – a – t. Perfect for long road trips! Then, during our parent/teacher conference last fall, we discovered that our oldest daughter could build words with letters simply using the sounds: cat, hat, pot.  She would pick an object, and then place the letters to the word of that object next to it. Now, she's sounding out letters, writing letters, building words—all on her way to beginning reading.
Chapin is proud of her work on the Short Vowel Word Building Lesson.
First, she sounded out the letters verbally, and then she chose the letters from the Moveable Alphabet. She is hearing the sounds, and then building the words.
Image © Age of Montessori
The key to developing these skills is to set our children up for success and allow them to have fun—and take the pressure off! We recently purchased three Pete the Cat books that had accompanying audio CD's for each one. We now have the CDs in the car, each one is 3:45 minutes and we can listen to 7 rounds between our house and school (yes, I know this little fact). Sometimes, we listen to only one, sometimes two, and other times all three audio books. Little did I know how much they loved the sound of the books, each complete with their songs, until I started to pick up on the cues. They sing the books spontaneously, they ask for them every morning before we've even closed the garage door, they follow along in the books, and when we read the books, they sing them!
Sharing the Love for Reading in School
Parker (age 2) was given a "Show and Share" bag one day. The intention was for the child to put their favorite book into the bag that night, then bring it to school the next day to share at circle time. Parker couldn't choose just one book, but she for sure chose one of the Pete the Cat books: Pete the Cat and His School Shoes. Each child has a card with their name and a picture of their favorite book. What a great way to share the love of reading with our friends!
Image © Age of Montessori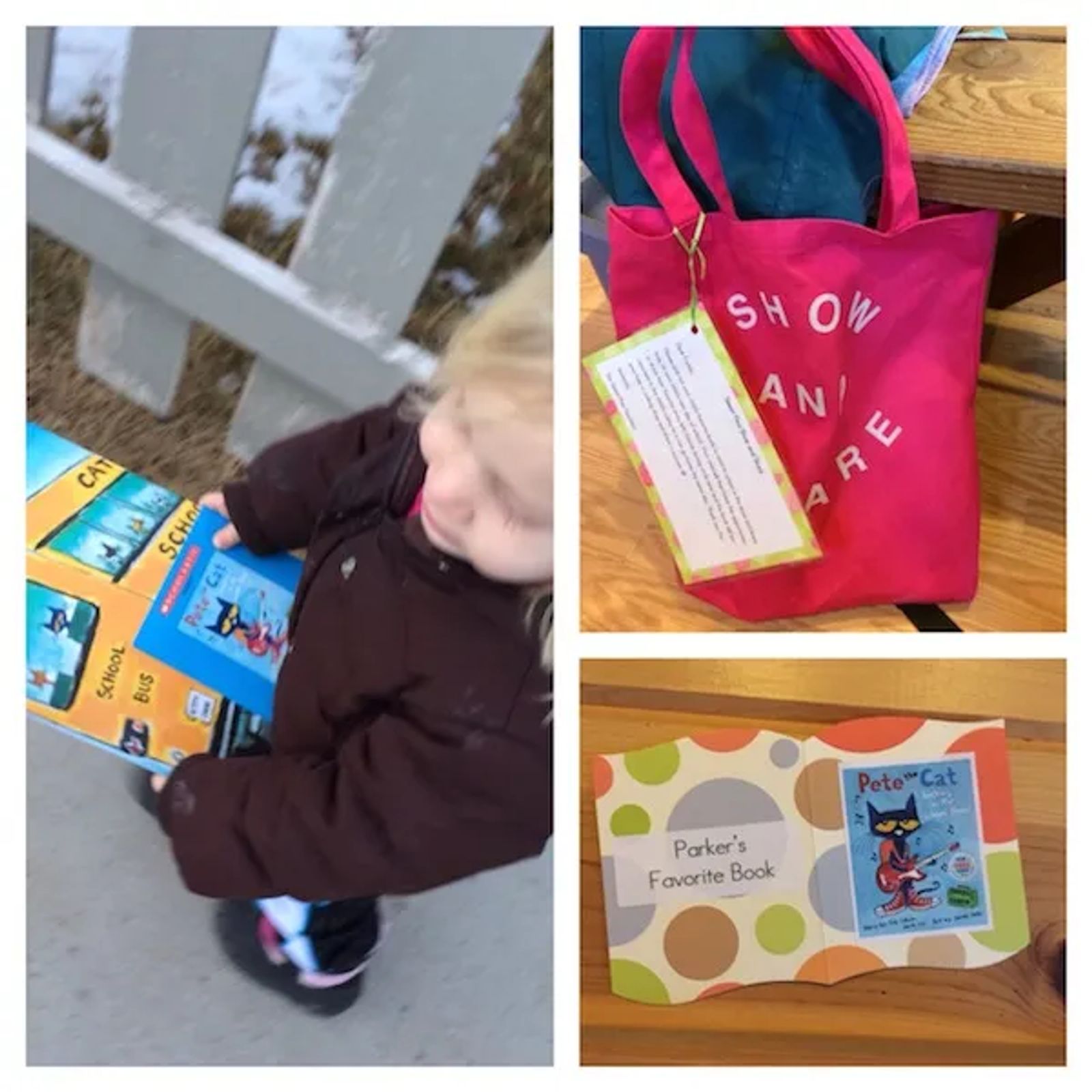 Of all the Pete the Cat books, our favorite is still Pete the Cat and his White Shoes. Pete starts off with white shoes, then steps in strawberries, turning his shoes red. Then, blueberries (blue) and mud (brown). Finally, he steps in water, washing all the colors off, but leaving them wet. After each round, the question is posed, "Does Pete cry?" and the resounding answer is always, "Goodness no, he keeps walking along and singing his song." The moral is that sometimes accidents happen, but rather than letting our emotions overtake us, we learn to deal with the consequences. Beautiful lesson! Now, when accidents happen at our house, all I have to say is, "Does Pete cry?" and we can easily turn meltdowns into laughter and song. It gives a whole new meaning to "Don't cry over spilled milk."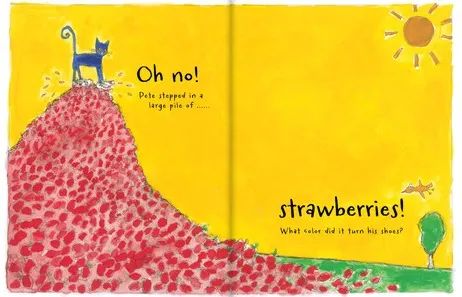 Now, back to that "Is your 4-year old ready to read?" — we can answer with a resounding YES! Maybe not reading, per se, but they are both definitely building all of the necessary skills fundamental for reading.
Flood your children with books. Let them begin to sound out words. Look for letters on the page.