Pros and Cons of a Montessori Education
Over the years, I've had countless conversations with parents regarding the pros and cons of a Montessori education.
As parents, we have many different factors to take into consideration when it comes to choosing the right school for our children, factors such as location, cost, hours of operation and, of course, educational approach.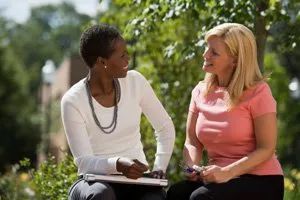 Many would rank the quality of the education as the most important factor, and with good reason. But if you were going to make a list of the various preschool pros and cons, what would that list include? Many parents out there are wondering that very same thing. Here I have put together a list of the most commonly mentioned Montessori pros and cons, from real-life parents--just like you.
Montessori pros:
Learning is at the individual child's pace.
Children are able to choose what interests them.
The materials, lessons and activities are carefully designed to fulfill the child's developmental needs, rather than a "one-lesson-fits-all" approach.
Learning is "hands-on."
Children learn through play.
Children learn about and through real-world activities.
Motivation does not come from external sources such as awards or grades. Instead, Montessori takes advantage of the child's natural inner-drive for discovery.
Children learn through using their five senses.
Teachers in (accredited) Montessori schools have specialized training.
There is a strong focus on teaching respect-- for one's self, peers, adults, and the environment.
Children interact within a mixed age group. This helps develop social skills, gives older students a chance to be in a leadership role, and allows younger children to learn from their peers.
The educational focus is on the "whole" child, physical, emotional, social, etc., not just academics.
At the elementary level, learning is often project based. Instead of worksheets and lists to be memorized.
Homework is rare and never rote busy work.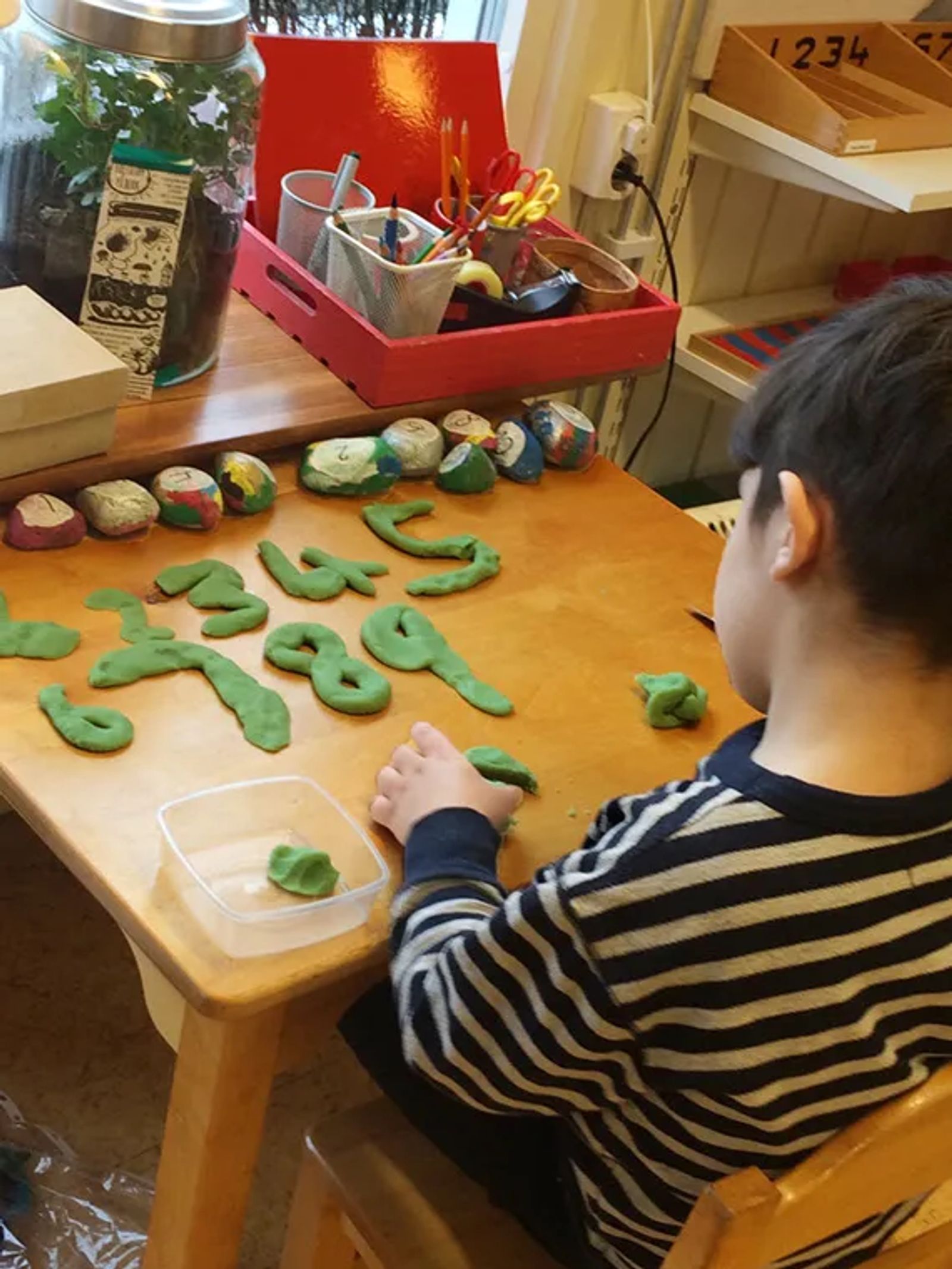 Montessori Cons:
Although this is changing, not all public schools have a Montessori option. You may have to enroll your child in a private, tuition-based, Montessori school.
Again, if your only Montessori choice is a private school, you will likely have to provide your own transportation.
Montessori schools do not use "standardized testing." This is actually a "pro" in my book, but some folks feel otherwise, so it's worth mentioning here.
The name Montessori is not patented, copyrighted, or trademarked. Which means any school can claim to be Montessori. Parents have to do their due diligence in ensuring that teachers have authentic teacher training with an accredited program. For more information about accreditation, click here.
Parents often worry that their child will have a hard time transitioning out of Montessori later on down the road. This is, in fact, such a hot topic that AoM has several blogs  on this topic.