Top 10 Questions Parents Ask About Montessori
OK, Parents: you've got questions, we've got answers! Age of Montessori understands that as a parent, you've got some important decisions to make. And that means you're going to have some important questions. Parents need the facts in order to make the best choices for their children, and we'd like to help. In the words of Maria Montessori: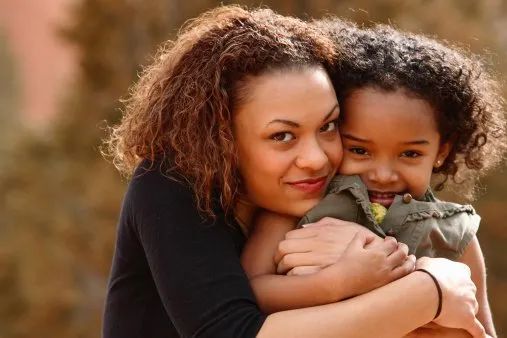 "The universe is an imposing reality and an answer to all questions. We shall walk together on this path of life, for all things are part of the universe and are connected with each other to form one whole unity."
So here's the reality regarding some of the most mystifying facets of the Montessori Method of education. If you have a question that isn't answered here, feel free to leave it in the Comments section and we'll get back to you as soon as we can! So here we go…
Question #1: Isn't Montessori Education Only for the Elite?
Many people consider Montessori's educational method to be exclusively for the elite or wealthy. This misconception likely originated in the 1950s and 1960s, a time when few children attended preschool, and public schools rarely
offered kindergarten. During this time, expensive private schools were usually the only option for an early education. Truth is, the pioneering educational method developed by Maria Montessori has a far more humble beginning… (read more.)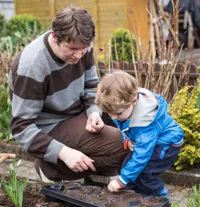 Question #2:  According to Montessori, You Should Never Tell Children What to Do/Not to Do, Right?
The misconception that Montessori children are always allowed to do "whatever they want" is a common one. In truth, discipline is an integral part of every Montessori classroom, with the ultimate goal to teach children to regulate themselves. It is important to understand that self-discipline is not a skill that is learned overnight; rather it is the result of many years of development. (Read more.)
Question #3: Do Montessori Schools Discourage Children from Using their Imaginations?
Many parents have heard that Montessori schools discourage the use of creativity, fantasy, and imagination. This is an unfortunate and inaccurate generalization of what Maria Montessori was actually teaching us. She did not discourage children from engaging in make-believe play. Rather, she observed that children under the age of six
preferred "real" to fantasy when given the choice. She watched as, time after time, young children chose cleaning, cooking, and other practical life activities over fantasy play. (Read more.)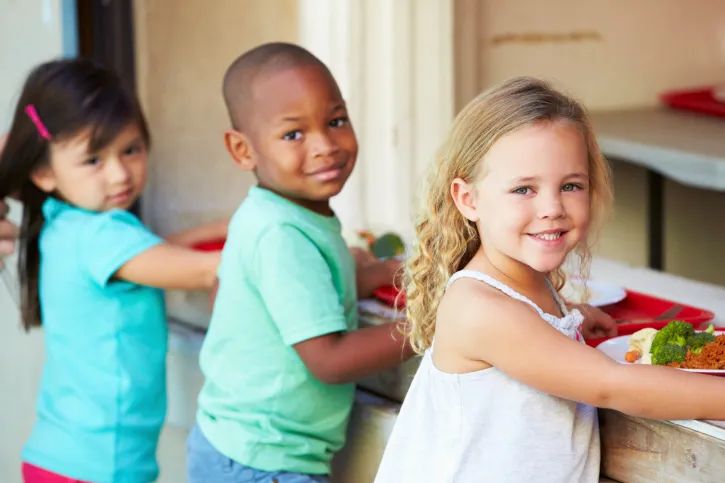 Question #4: Will my Child Learn Social Skills in the Montessori Classroom?
The Montessori Method does foster independence through individual work. Children under six years old often choose to spend much of their time working by themselves. However, the Montessori Method also places great importance on the strong development of social skills. Montessori schools teach children how to be courteous, polite, and respectful according to the customs of their local culture. This part of the Montessori program is called "grace and courtesy." Every school day, Montessori students practice things like proper greetings, using "please" and "thank you" and making eye contact while speaking. Daily group time allows children to learn listening skills, turn-taking, and following directions. Children in the Montessori setting are encouraged to express their feelings politely and to show respect toward adults and peers. In fact, respect is a big part of the classroom environment. Children are spoken to respectfully and taught to value one another, teachers, parents, and their environment. By treating them with the esteem they deserve, children learn to behave considerately toward others… (read more.)
Question #5: How Will My Child Adjust to Traditional School after being in a Montessori School?
One of the most common questions parents ask is how will my child fare when he or she transitions from Montessori school into traditional
school? Whether it be kindergarten, college or somewhere in- between, most Montessori students will eventually switch to another type of school. Parents worry that children accustomed to learning through the Montessori Method will struggle to adapt in different schools and classrooms. The truth of the matter is that everyone's life involves change. And this is actually a good thing, as long as you are equipped with the necessary coping tools and skills…(read more.)
Question #6: Montessori Works Only for Preschool-age Children, Right?
Many people are under the impression that older children need a more conventional model of education, and that a Montessori education doesn't work after preschool. This likely comes from a lack of understanding all that the Montessori Method really encompasses. Other myths about Montessori can also feed this belief, myths such as: "Montessori children do whatever they want," or "Montessori does not prepare children for the real world." I am happy to report that none of this is true. On the contrary, the Montessori Method is all about meeting the changing needs of each individual child at every age and stage in his or her development. (Read more.)
Question #7: What Are "The Four Avenues of Learning?"
I have heard Montessori teachers refer to "The Four Avenues of
Learning"; what are these four avenues and how will my child benefit from this teaching method? The Montessori Method for very young children (ages 2½-6 years) is structured around four main avenues of learning: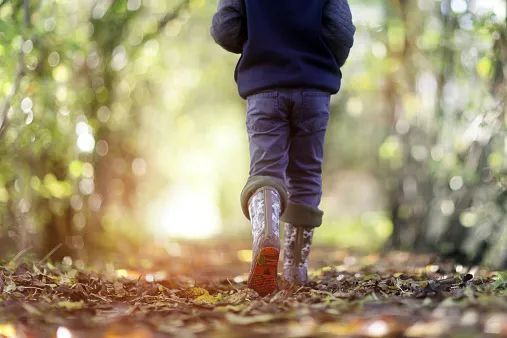 Practical Life
Sensorial Development
Development of Language
Early Preparation of the Mathematical Mind (Read more.)
Question #8: What Do You Mean by "Normalization?"
In the right environment, children will engage in lessons of their own choosing. They will naturally find their inner teacher or innate desire to learn. Parents and teachers can help guide children toward tasks that foster skills such as concentration and self-discipline . The child, after a period of intense focus, will "emerge" seeming particularly content and peaceful. This is the process that Montessori called "normalization." (Read more.)
Question #9: Is There Such a Thing as Montessori for Elementary School-aged Children?
Many people are under the impression that Montessori schools are only for preschool-aged children. While it is true that the very first Montessori school, Casa dei Bambini, was established for children under the age of seven, Dr.
Maria Montessori continued throughout her life to develop her teaching method for children of all ages. (Read more.)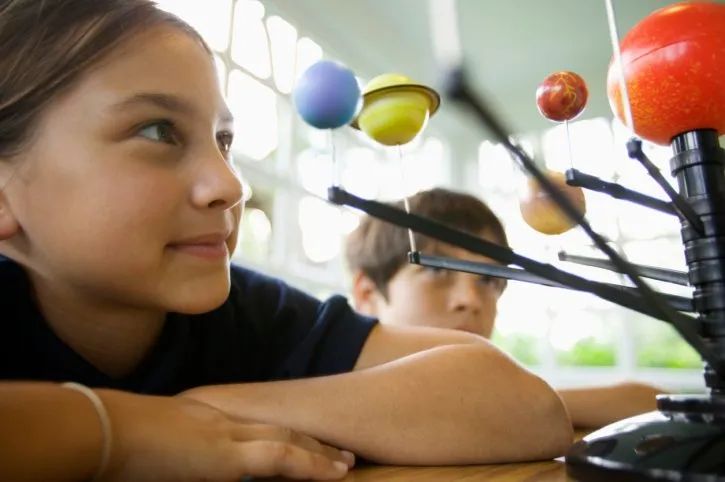 Question #10: I've Heard that Montessori Schools Don't Have Textbooks, Homework, or Even Grades. Can This Be True?
It is true that Montessori classrooms do not emphasize the use of textbooks, grades, or homework. This is because Montessori students are encouraged to take ownership of their own learning. This is an essential step in fostering the child's natural, in-borne desire to soak up knowledge. Why take this approach, you ask? Because children who are internally-motivated are far more likely to become responsible, self-disciplined, confident, initiative-takers, with strong academic skills and a lifelong love for learning. This is the key to education as it should be: to teach the way children really learn. (Read more.)
BONUS Question: I Am Not A Teacher; How Would Learning the Montessori Method Benefit Me?
In a nutshell: learning the Montessori Method is beneficial to parents (and grandparents) because you will gain insight into how your child's mind works and how she really learns. With this understanding, you will have a greater awareness of what children need to thrive academically, emotionally, and spiritually. Adults can also benefit from Montessori's teachings through their own personal and spiritual growth. (Read more.)
Or consider our 6-week, online child development course. It's "like getting a Parenting Manual!" here's a sneak peek:
 Courses start in October, January and April

 PARENT SPECIAL:  Both parents will find this course invaluable in making decisions about raising your child. We are offering our Child Development Course to both parents for the price of one registration.
Price -  Course value: 
$599
Special offer:  $385

After purchasing, you will receive a confirmation email containing the information you need to access the Child Development Course, materials and forum.
Age of Montessori admits students of any race, color, national and ethnic origin to all the rights, privileges, programs, and activities generally accorded or made available to students at the school. It does not discriminate on the basis of race, color, national and ethnic origin in administration of its educational policies, admissions policies, scholarship and loan programs, and other school-administered programs.