February 2014 Another Busy Month for Age of Montessori
February has been a busy month for us at Age of Montessori. It began with a journey our Executive Director, Tani Kingston, and I took to Victoria, British Columbia. We went to visit my old friend and former fellow student in elementary training in Bergamo, Italy, circa 1974, Irma Rodriguez.

Irma, who completed her AMI Elementary training in 1975, and has taught and trained ever since in the Philippines and in Canada.  Here are some pictures from Irma's school where she currently works as a Montessori consultant.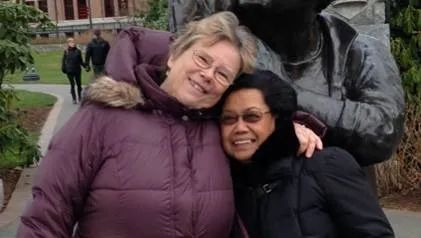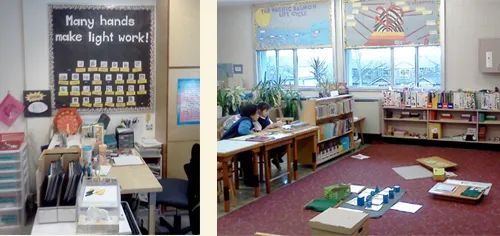 We had hoped to get a nice break from -20 degree Bozeman weather but alas, it was not to be so.  Victoria was experiencing one of the coldest days on record – even the fountain in front of the Parliament building froze!
But it was not all cold weather. Tani and I enjoyed a sumptuous feast at Afternoon Tea at the Empress Hotel where the staff treats each guest as royalty, and the sandwiches, scones and desserts are absolutely delectable.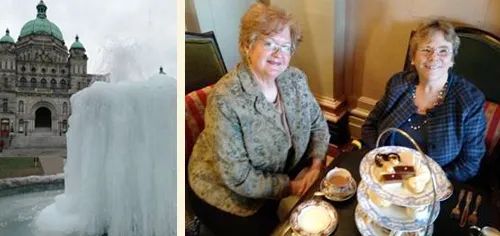 On one fine day we drove by a fabulous rocky beach that reminded us we were on an island…. It was here on Vancouver Island that I found my first book by Maria Montessori, The Absorbent Mind, in the spring of 1970. Victoria is a city that is always close to my heart. It was here that I first read the lines in The Absorbent Mind that changed my life: "Only nature, which has established certain laws and determined the needs of the human being in course of development, can dictate the educational method to be followed." It was all about the "inner teacher," and that appealed so deeply to me that from that day on that I dedicated my professional life to Montessori education.
Trip to South America postponed
I had to cancel a major trip to deliver a talk at the annual MEPI conference and a seminar I was planning to deliver in Medellin, Colombia, due to the illness of a close family member, but life goes on and good things continue to happen. The trip will be rescheduled later this spring or next fall.
Visitors from St. Petersburg
In late February, my good friend Mariana and her mom, Olga, and dad, Aydar, came to visit from St. Petersburg, Russia. Mariana is two years, three months old and was our fearless leader as we visited Yellowstone Park (the parts open in winter), a local bookstore and our Age of Montessori offices.
Her mom, Olga, earned her Montessori certificate in my Russian course in 2009 and became my translator for five years.
Mariana, leading the way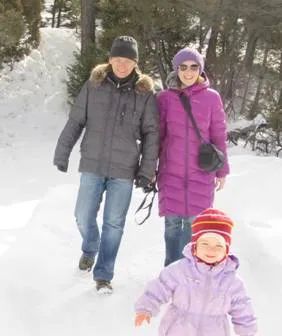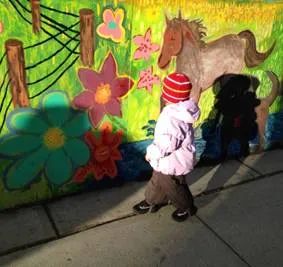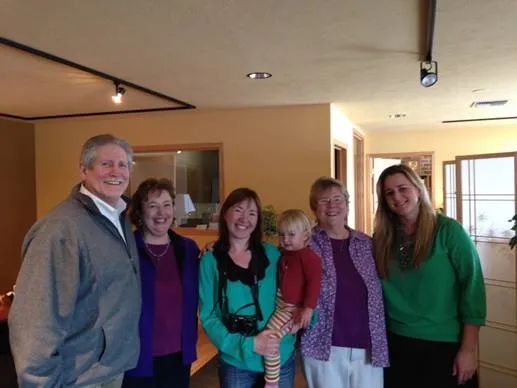 While American athletes were in Sochi, Russia, at the 2014 Winter Olympics, Age of Montessori celebrated our ties to Russia right here in Bozeman!